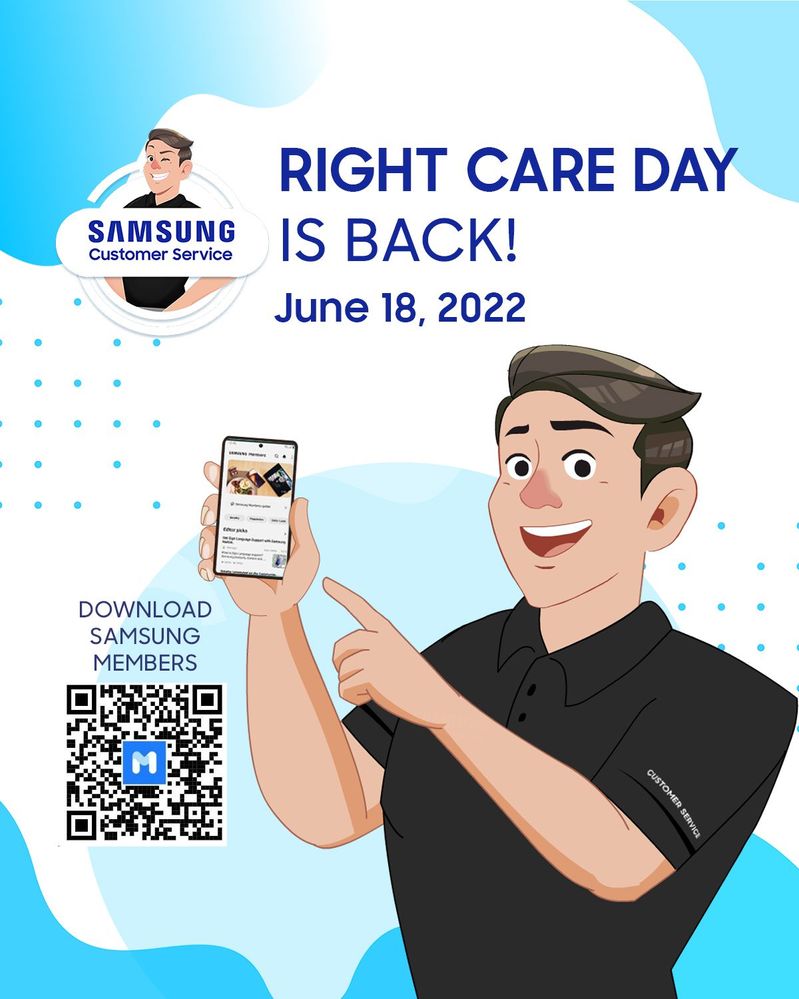 Bring to us your tired and weary Samsung devices and we'll make sure they get the Right Care, Right Now!
Right Care Day is back! Pre-book through Samsung Members to get a slot at a Samsung Authorized Service Center near you.
Secure your slot through the Samsung Members app today!
#Samsung #SamsungCustomerService #RightCareDay #SamTheRightCareGuy