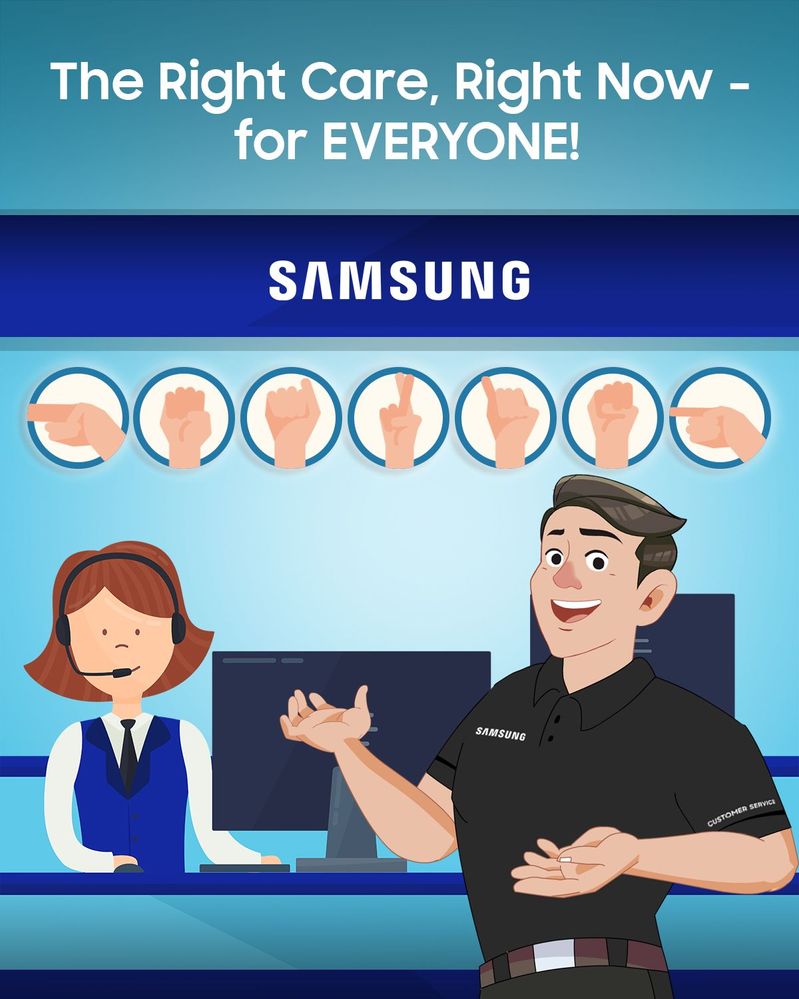 We want to give the right care, right now - to everyone!
We invite our Deaf and Hard of Hearing customers to use our Sign Language Service, where certified Samsung Sign Language Customer Service Staff are ready and waiting to help you out with your Customer Service concerns!
Visit spr.ly/RCRN-SLS now to learn how to book an appointment.
#Samsung #RightCareRightNow #SamTheRightCareGuy