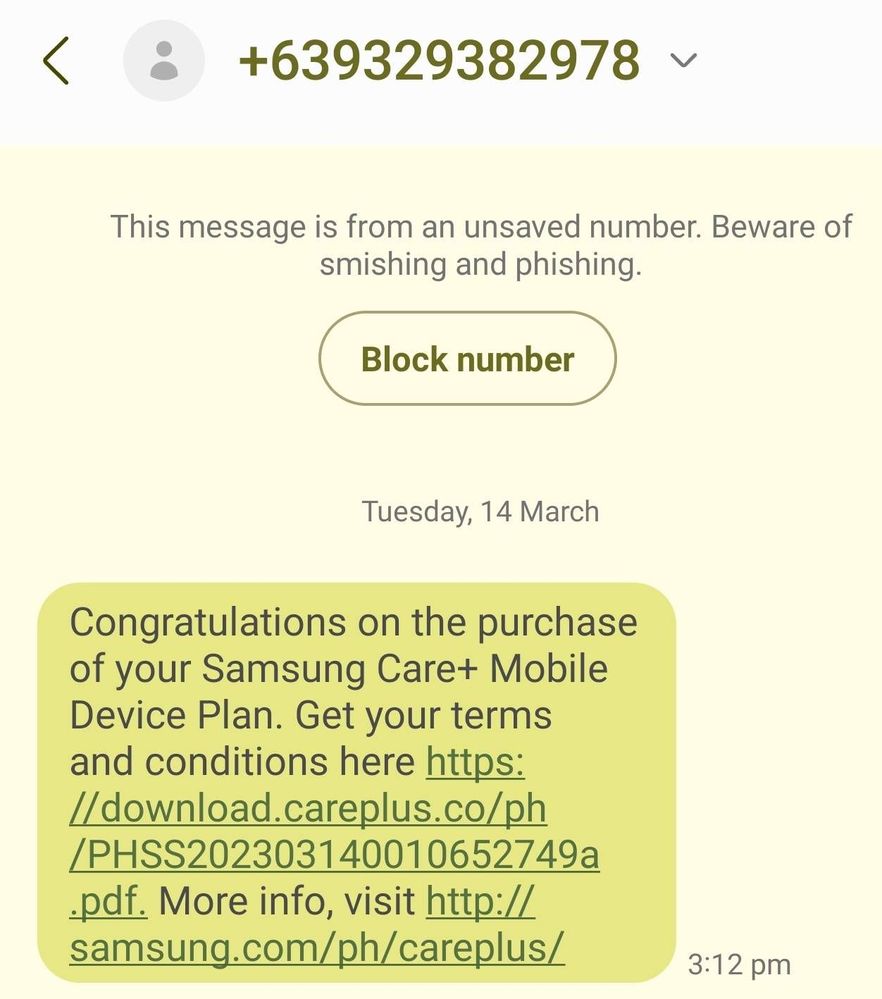 I received this advisory just now. When I buy something, I know before hand it's TERM & CONDITION. If it's a Freebie by Samsung, I should have been informed in advance, or upon pickup of my Pre-order, so I could celebrate 🤪
But then, how did this entity know of my new Samsung purchase and my phone#?
Scammers are aplenty. Just being careful. Please advice. Thanks!