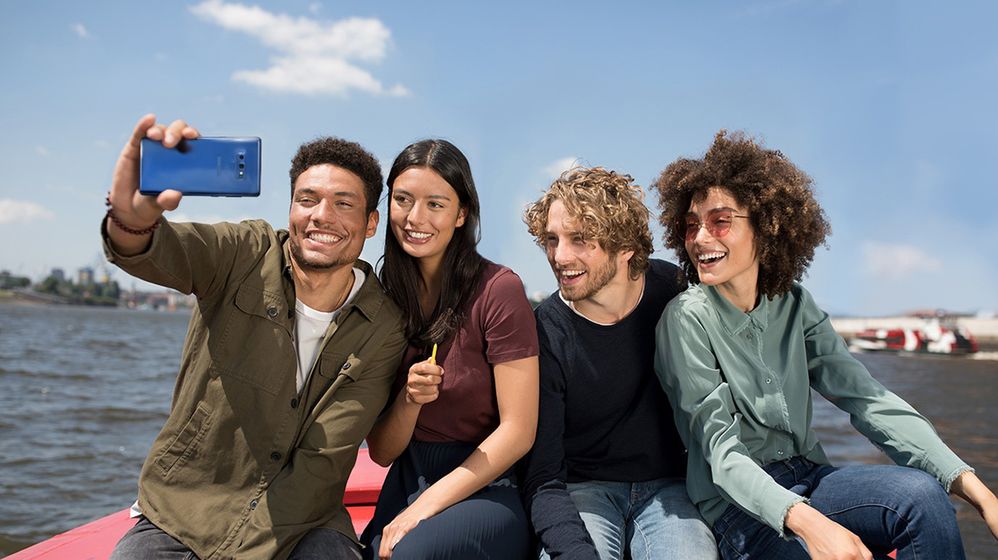 To create an inviting atmosphere that all Samsung Members can enjoy, we've penned a Comment Policy that sets some standards and guidelines regarding comments and posts in the Members community. Please flag any posts or comments that you think might fall under the below categories:
Derogatory language and profanity
While critical discussion is highly encouraged, personal attacks on individuals rather than ideas do not contribute anything to the conversation. This includes derogatory characterizations or generalizations of any ethnic, racial, sexual or religious groups, and any crude, vulgar or offence language and/or symbols. This forum is intended for users to support and learn from each other, so please ensure that your comments are constructive.
Spam, defined as repeated/excessive posting
We do our best to keep the forum clean so that Members can enjoy our vibrant community and its content. Our moderation team monitors and removes spam regularly.
Nudity or sexual content
Users who post sexual content, including nudity, explicit, or graphic sexual activity, will be either temporarily or permanently banned depending on severity. This will be evaluated on a case-by-case basis.
Advertising and self-promotion
This forum is a hub for all things Samsung-related—any commercial or personal advertisements, including commercial messages, claims, comparisons or solicitations for products and services other than Samsung products and services, will be removed, and the offending user issued a warning or ban.
Posts containing personal information
Please note that anything posted on the Members community is subject to public knowledge. For privacy and security reasons, we remove any posts that include names, phone numbers, addresses, email addresses, photographs or images of individuals, etc.
Illegal activity
Content that violates applicable laws, or that endorses, condones or discusses any illegal, inappropriate or risky activity, behavior or conduct will be removed.
Impersonation of Samsung employees or moderators
Posts containing misleading or inaccurate information in order to gain likes or followers are not allowed on the forum, and will be removed.
Any other content that is or could be considered inappropriate, unsuitable or offensive, all as determined by Samsung in its sole discretion. Content posted in the Community may be removed at any time in the event that Samsung determines that it fails to comply with this Comment Policy.
---
If you have comments or suggestions about any of the community guidelines, we'd love to hear what you think over in this discussion megathread!