Hi.. Kenalin, nama saya Febry, biasa dipanggil Pebi. Kali ini saya mau sedikit cerita, tentang warna kesukaan saya yang menurut saya bukan sekedar warna, Penuh maknanya. Yaitu Hitam dan Putih. Iya... salah dua dari warna netral yang cocok-cocok aja dikenakan siapapun, mau pria atau wanita, tua ataupun muda.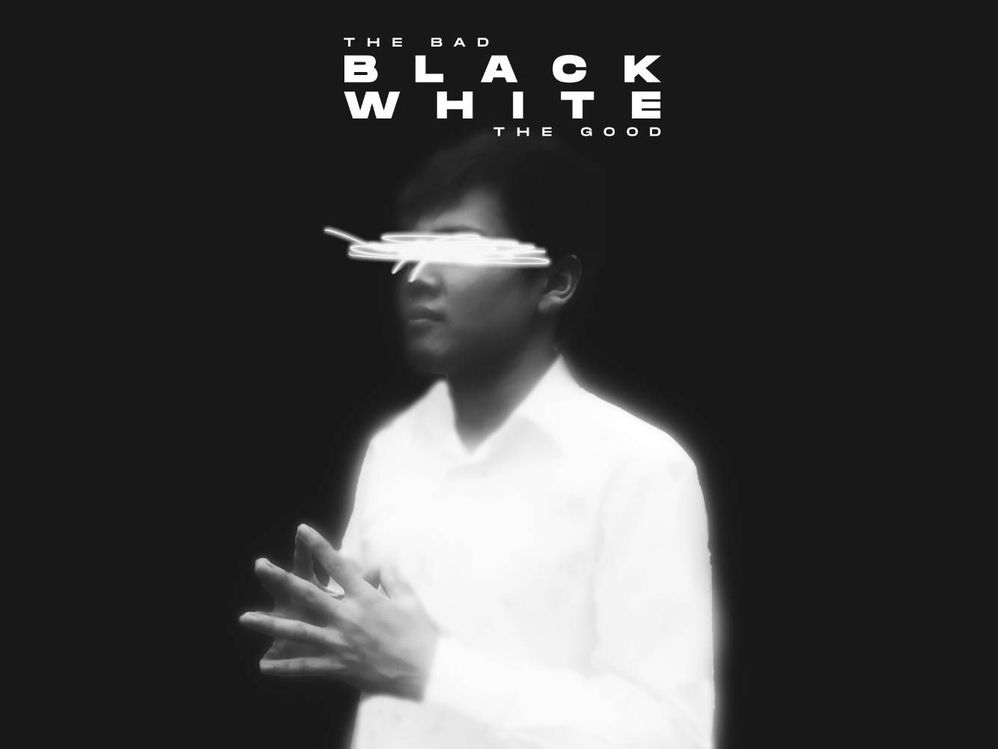 Raw Photo taken with Samsung J7 Prime. *Of Course Edited*
Selain warna baju, celana, cat kamar, zebra, tv jadul, power ranger yang datang terakhiran, dan lain-lainnya yang berwarna Hitam - Putih. Hidup juga ada kalanya Hitam dan ada kalanya Putih.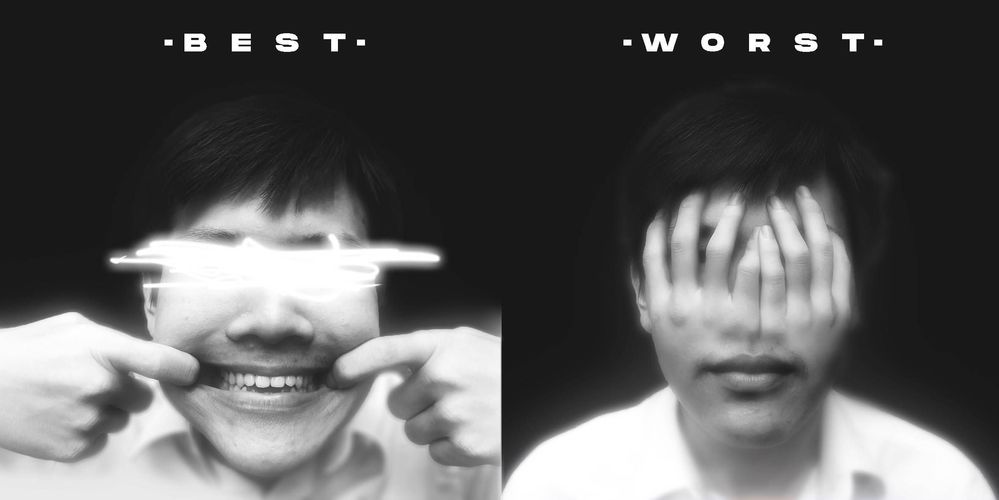 Raw Photo taken with Samsung J7 Prime. *Of Course Edited*
Hitam yang identik dengan kegelapan, kesuraman, kesedihan, dan hal negatif lainnya, Yang selalu jadi bagian dalam hidup kita. Kadang kita sedih, kita kecewa, kita takut, kita kesal, kita pesimis. Semua itu pernah saya alami, mungkin anda juga? Saya merasa berada di sisi Hitam hidup saya saat dibully teman, ditolak dari pekerjaan, ditinggalkan oleh orang-orang yang saya sayang, dan banyak hal lainnya yang mungkin sama dengan anda. Tapi.. tidak baik juga kalau kita terus menerus terpuruk dari kekelaman itu bukan? Ada kalanya kita harus bangkit.
Muncul si Putih.
Putih yang identik dengan Terang, Kesucian, Suka Cita dan hal positif lainnya. Yang selalu kita inginkan dalam hidup. Membawa kita pada kebahagiaan, kedamaian, keoptimisan. Tentunya itu semua bisa kita capai, berkat kita bangkit dari keterpurukan.
Saya merasa berada di sisi Putih dalam Hidup saya saat saya akhirnya bisa membahagiakan orang tua, bisa bekerja di bidang yang saya suka, bisa menyisihkan pendapatan saya untuk berbagi, entah itu ke adik, teman, atau orang yang kurang mampu.
Pastinya kita selalu ingin berada di sisi Putih. Iya kan? Tapi ini lah hidup. Dunia terus berputar, begitu pula kehidupan kita.
kalau kalian sekarang ini sedang berada di sisi Putih janganlah senang yang berlebihan, nanti kalau tiba-tiba berbalik ke sisi Hitam kalian akan kecewa sekecewa-kecewanya. Dan jika kalian sekarang berada di sisi Hitam, maka semangatlah meraih si Putih.
Hitam - Putih adalah warna? Iya.. Warna Kehidupan yang selalu jalan beriringan dengan saya, anda, juga seluruh makhluk dibumi ini, yang tidak terduga kapan Hitam, kapan Putihnya.
---------------------------------------------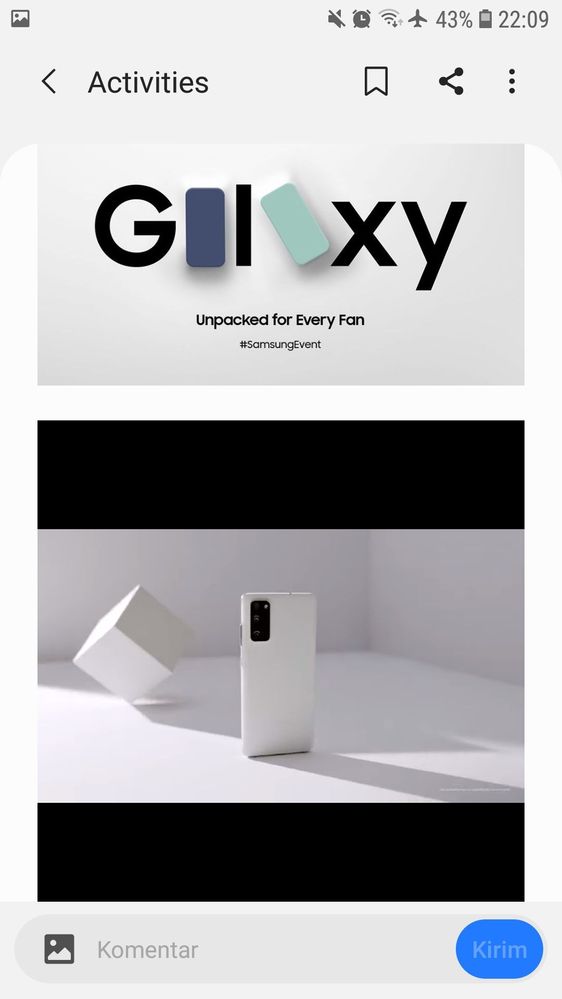 Screenshot with Samsung J7 Prime.
Senang dengan Samsung yang selalu buat fansnya merasa puas. Dengan hadirnya S20 FE, Samsung Fanboy/Fangirl yang pingin ngerasain S20 Series dengan spesifikasi yang semuanya hampir sama dengan S20/S20+/S20 Ultra, dan harga yang bisa di bilang lumayan jauh dari
S20/S20+/S20 Ultra, bisa banget buat beli S20 FE ini. Pilihan warnanya juga ga nanggung-nanggung lagi. Dengan harga dibawah 10 Juta, kita bisa merasakan Smartphone HighEnd dari Samsung? WOW. Good Job Samsung!!