Today, I used the camera a lot, it worked great but sometimes when i unlocked my phone and the camera opened, I sometimes received a message saying "the security policy prevents the use of the camera", and I was ejected from the camera.
what's this security policy?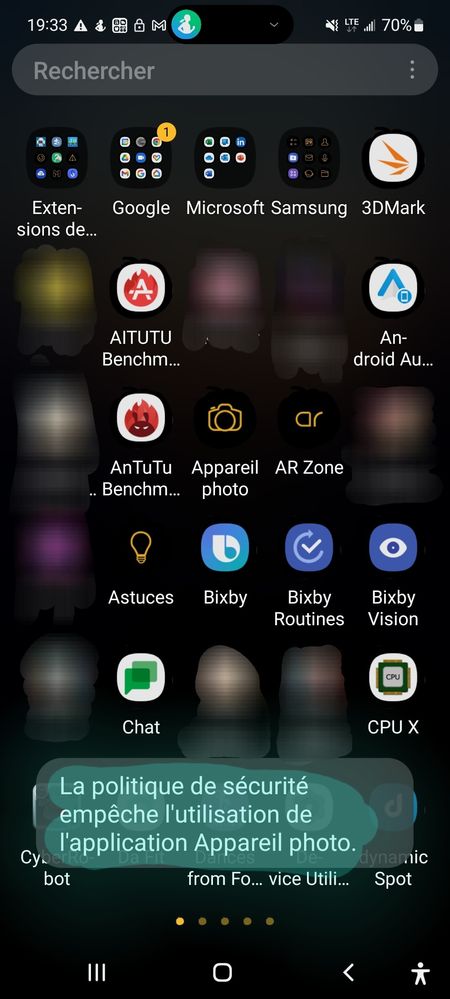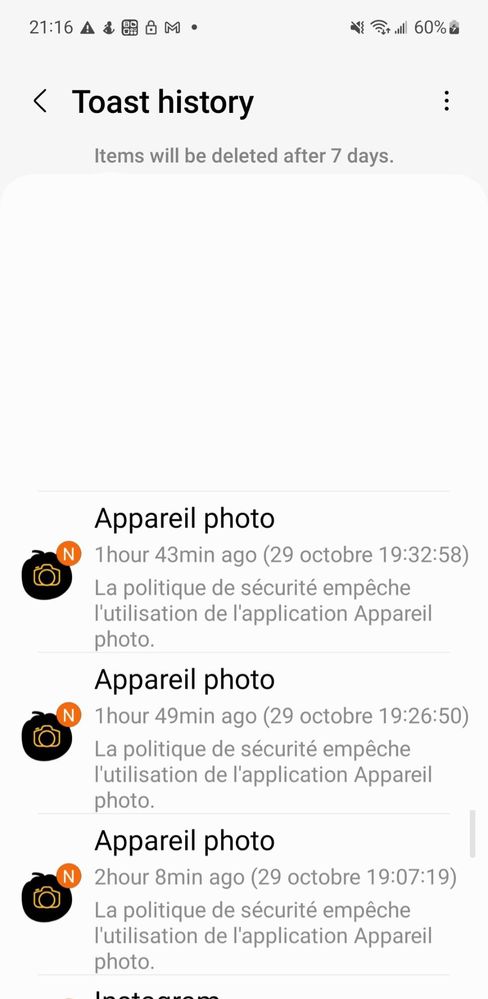 2 Solutions
The inability to use the Camera due to "security policy", could just be a "glitch" and restarting the phone device could resolve the issue.
It's also possible that a 3rd party app may cause the problem. In this instance, Booting into Safe Mode, may confirm this to be the case.
If the device's sensor settings have been changed, they may also cause the error.
Check that the sensors used by the camera are enabled. This is normally an issue if changes have been made in Developer Options, so check there.
The most likely cause would be something corrupted in the Camera app's Cache and or Data. Clearing Cache & Data for the Camera *SHOULD* correct the problem.