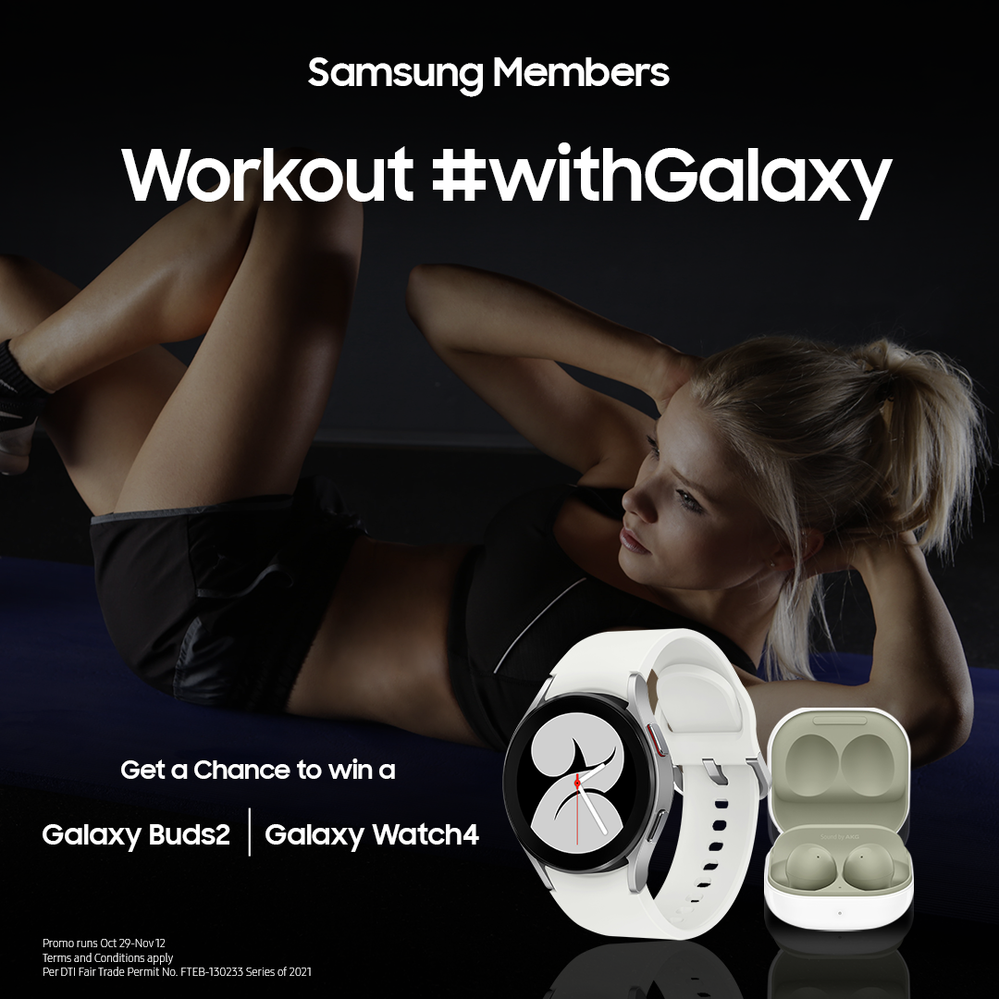 xxxxxxxxxxxxxxx
Congratulations to our THREE WINNERS for the Get Fit #withGalaxy Contest!
Only16Characters
TonyLikesDimsum
KimEdiza
Enjoy your Galaxy Buds2 and Galaxy Watch4!
No luck this time? Keep checking Samsung Members for more exciting contests and freebies.
xxxxxxxxxxxxxxx
Up your workout game today! Show us your favorite workout routine in photos (or videos!) and be one of the 3 lucky winners of a Galaxy Buds2 and a Galaxy Watch4!

Promo runs from October 29 to November 12 only, so POST YOUR WORKOUTS NOW!

How to join:

1. Show us how Galaxy wearables enhance your workout in a picture or a video.
2. Upload your entry as a comment on this post.
3. Winners will be selected on November 12 and will be contacted directly!

Good luck, and get ready to stick to your fitness goals #withGalaxy!