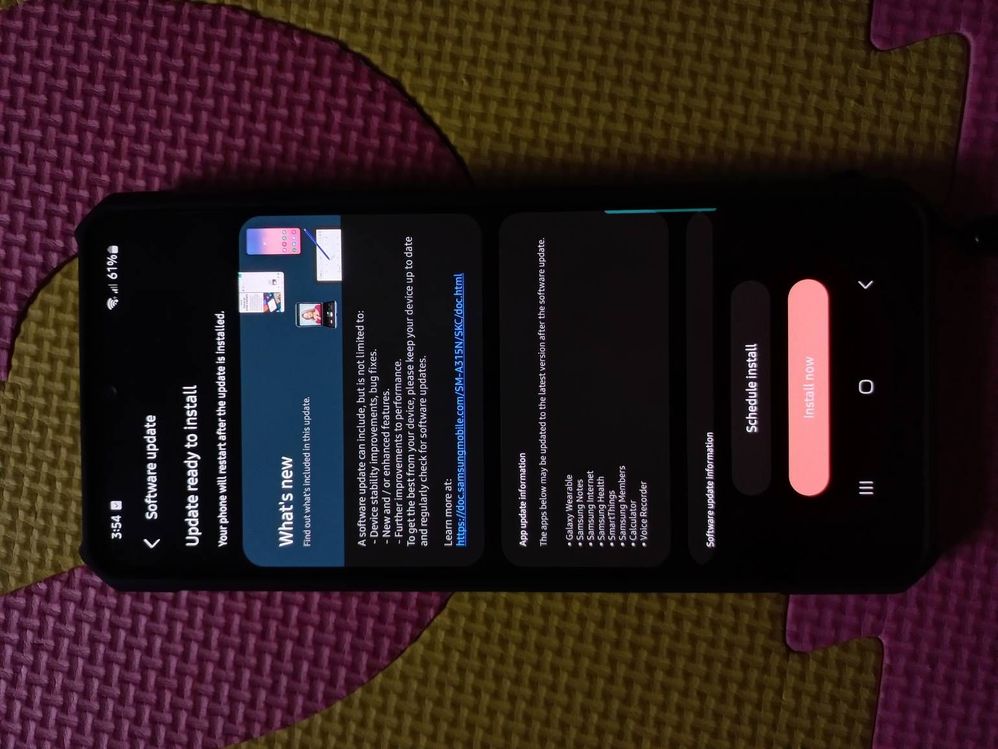 Finally, for months of waiting, this device finally got a security update, hope It fixes those terrible bugs and performance issues on my phone that occurred since the last january update
Hello thegirl204,
Thanks for sharing the screenshot of your beloved Samsung Galaxy A31 with the latest security update.
Software updates are like oil changes and tune-ups for your phone as they keep things running smoothly. They also help improve the user interface, enhance security, and remove minor bugs. We recommend updating the software whenever a new version is available so you can make sure your device stays in tip-top shape.
Let us know more of your feedback if the updates are meeting your expectation.