Don't ask me why it's in korean but I will translate it for you.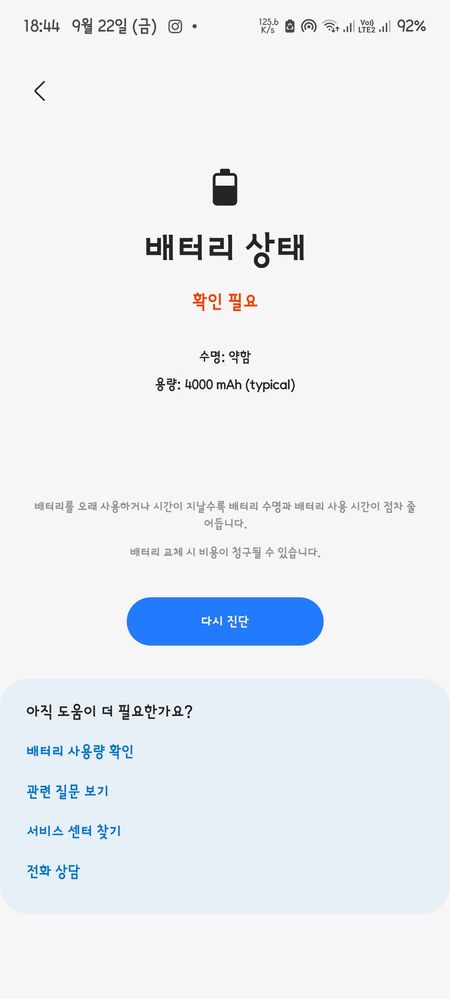 So my battery now needs to be replaced. But I still wanna use it until it eventually gives up. Kinda like my s7 edge that's already 7 years in manufacturing.
So let's see how long will it last.
(I can address to you why this happened, it's because I use my phone to tether internet while it's being plugged in)