According to a report by Informa Tech, the Samsung Galaxy A10 was the best-selling Android device in the first half of the year. The device shipped a whopping 13.4 million units.
For years, Samsung was accused of consistently underperforming in the mid-range and budget segments, and rightfully so, as the company's Galaxy A and J devices featured poor hardware at ridiculous prices. The company revamped its lineup this year, and that move appears to have paid off.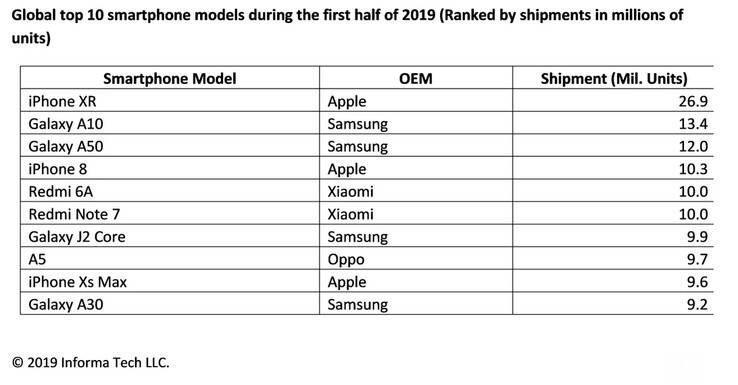 Hello SagaOtaku,
Thanks for sharing your positive information and the 2019 global smartphone statistics about your beloved Samsung Galaxy A10.