The side button on your Galaxy phone has multiple functions. It can be used to turn off your device, quick launch your camera or activate Samsung Pay. If you want, you can even customise your side button to launch the App of your choice when it is pressed twice consecutively (Double pressed). Find out how to change this in your Settings below.


Customising Side Key
You can easily change what double pressing on your side key will do. You can set it to quick launch your Camera App or Samsung Pay, or specify a different App to launch. Follow the steps below to do so:
Go to Settings > Advanced Features > Open app.
Select the App you would like to quick launch and you're done! Double pressing on your Side key will now launch the seleted App.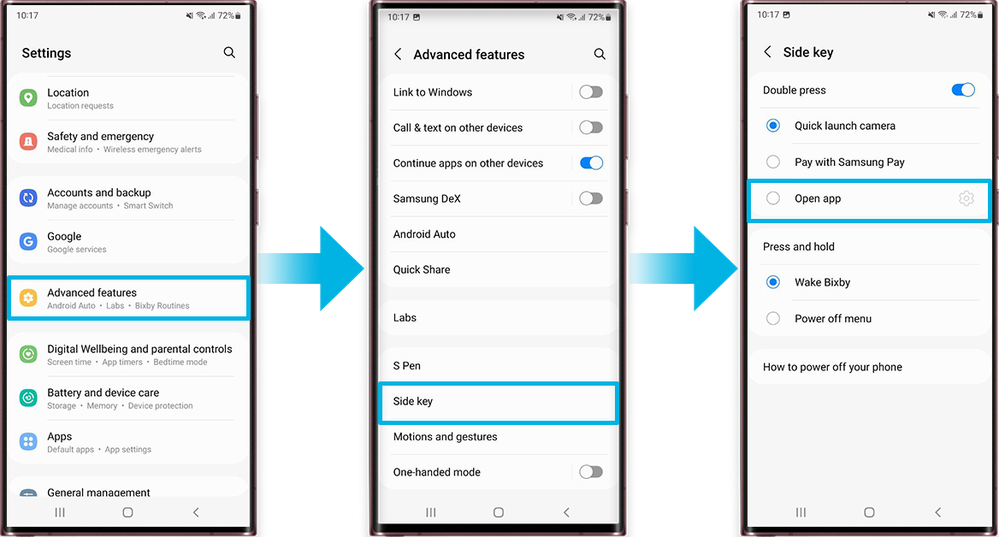 Options
Mark as New

Subscribe

Email to a Friend
Options
Mark as New

Subscribe

Email to a Friend