As promised, Samsung is scheduled to finally unveil a pair of its much-anticipated Android mid-rangers Wednesday, March 17th. Just several years ago, that very sentiment would have likely sounded bizarre to many. However many were staying on top of smartphone news, to be exact.
But somewhere around the time Samsung's premium, bezel-free design language started trickling down to its mid-rangers, the Galaxy A family started enjoying impeccable momentum.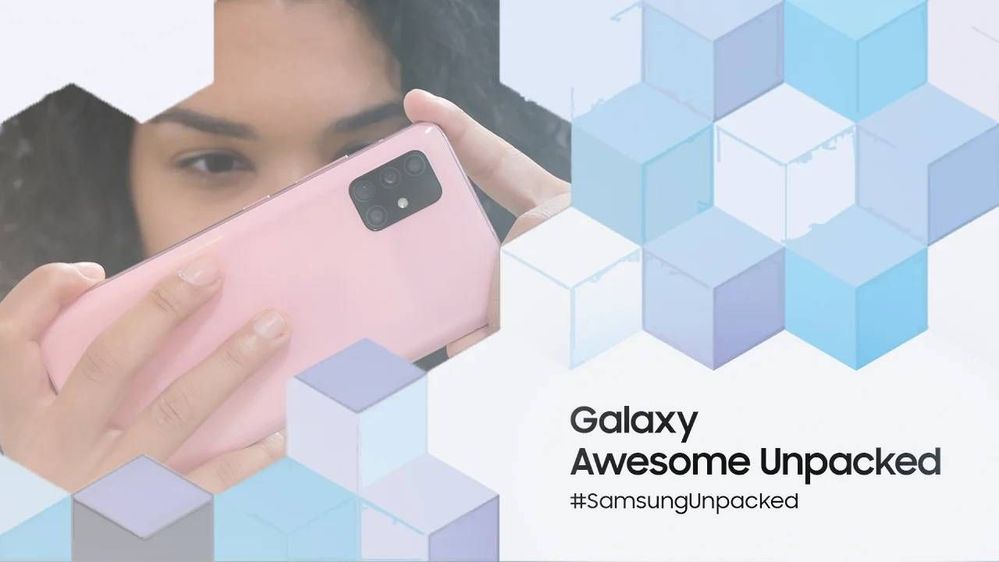 How far up the premium ladder can the Galaxy A line go?
That isn't to say it had a bad rep beforehand, mind you. It's just that Android, on the whole, was still a pretty shaky proposition below flagship-level hardware circa 2017. Samsung was arguably the most eager to address that issue out of all major manufacturers. And there aren't that many around these days, so it obviously did something right, besides terrifying competitors.
Tomorrow's Galaxy "Awesome" Unpacked will hopefully lead to more of the same. Especially since recent accounts indicate that the Galaxy A52 and Galaxy A72 will indeed be a couple of head-turning devices.
Looking at the broader picture, Samsung's ramping up its aggressive start to the year and looking increasingly more comfortable while surrounded by all that initiative. Tomorrow's online event is going to be its third Unpacked show of the year and second this month. Yes, we're counting 'Unbox & Discover' as an Unpacked, it's like they weren't even trying with that name.
As per usual, you'll be able to tune in to tomorrow's stream via YouTube (embedded below), Facebook, and Samsung's own video player whose placeholder has yet to appear on the company's website. The (likely) hour-long stream starts at 7:00 am PT, which is 10 am ET, 3 pm CET, and 7:30 pm IST in other corners of the globe.