Google disables services that have not been used for a long time. Google play service AR which I have never used remains active.
I have manually disabled Google play services for AR after noticing it has never been disabled.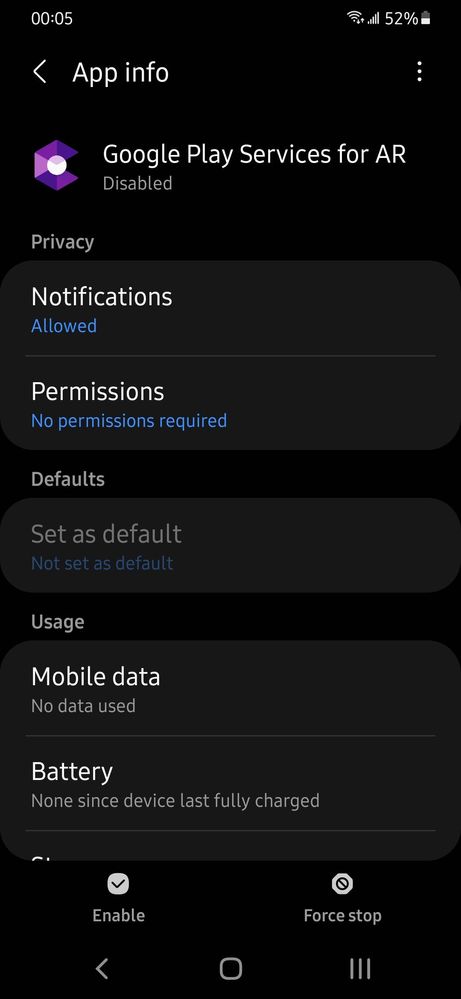 That's not what it says.
It says that PERMISSIONS will be disabled, if they aren't used for a period of time.
No Permissions are required for this app, so there's no permissions granted to disable.
It says nothing about disabling Services.