Is it just me, or is the 32gb model of the Book 3 Ultra only available in U.S? I can't seem to find it available in Canadian site. Just see information regarding the 16gb model.
It starts preorder on Feb 14. Not ready yet for Book3 Ultra. I am waiting on this too.
😉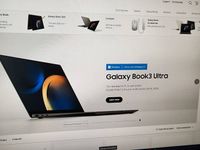 Same, but I don't see the 32gb model on Canadian site, only the 16gb model . Do you think the 32gb model will be US only ?
Here is what I see online ( Canadian site )