Screen keeps getting locked every one minute, even though a specific time is set for screen lock. Anyone please advise.
Check two things.
Settings > Display > Screen Timeout
How long do you have it set for, ie: 30 seconds, 1 minute?
and
Settings > LockScreen > Secure Lock Settings.
Check the action to take here.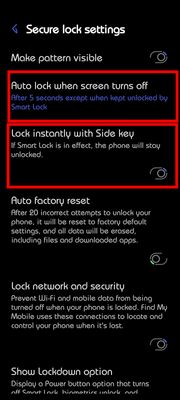 Hi, we would like to tell you that you can also select an option from the list available to increase the screen sleep time.
Please follow the steps.
Go to settings >> Display >> Screen timeout >> Select an option from the available list according to your wish.
Thank you RedDogRabbit.
What specific time you have set for screen lock?