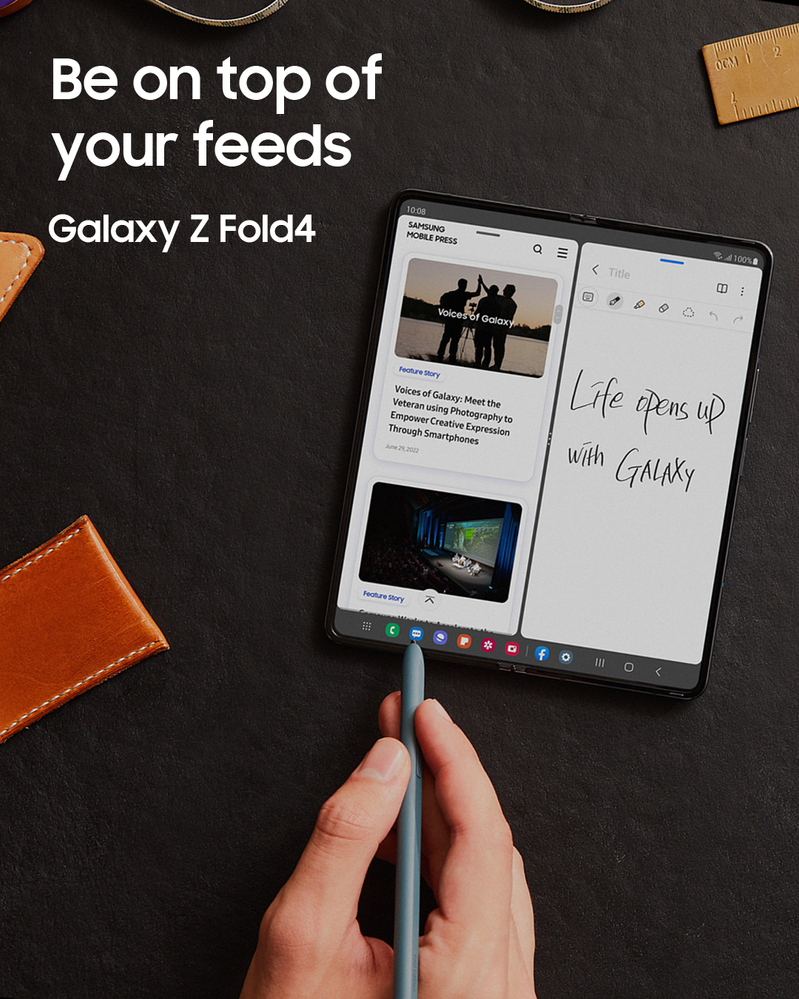 Keep up to date with your feeds -- all of them. With the multiscreen function of the Galaxy Z Fold4, you can have up to three apps running at the same time. No need to switch between open apps any more!
hope to recover definite will grind for the fold
I really enjoy the multitasking function of my Fold4!