Took a random pic while waiting for my turn. I used the most basic setting of my S22 Ultra, and captured a simple still of the lobby area of the clinic. The design of the lobby reminds me of Akwafina character's home in Crazy Rich Asians it kinda shares that Versailles-renaissance vibe. #S22Ultra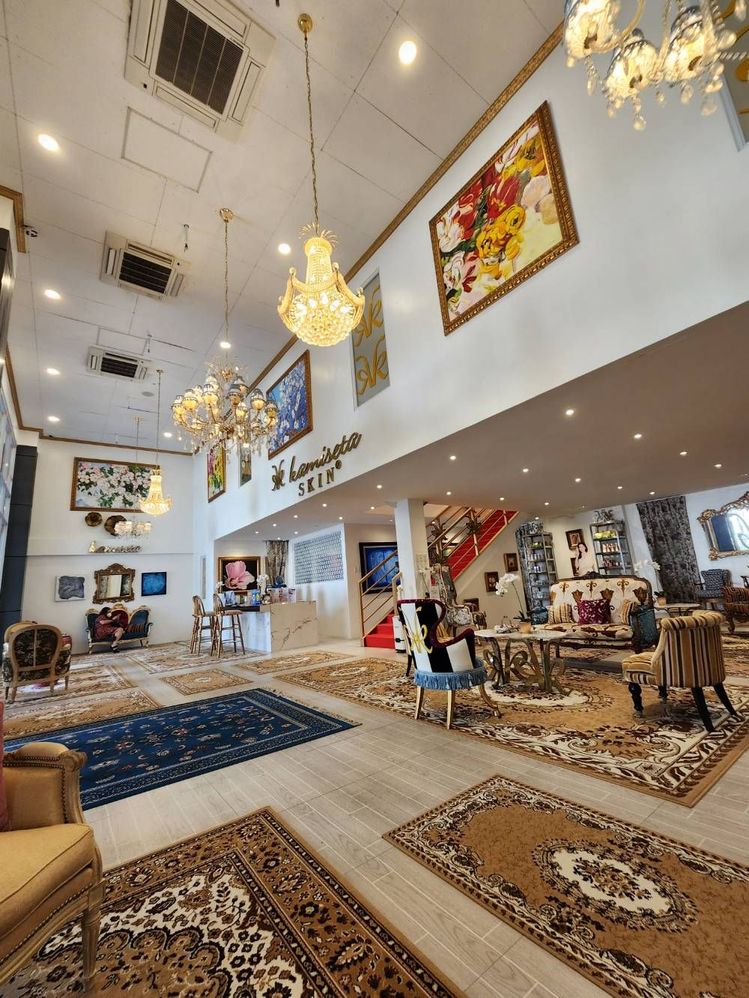 Thank you, Jamotix2, for sharing your beautiful portrait of living room photo made possible with your Samsung Galaxy device camera features.
Looks grandiose! Haja crazy rich asians level nga
😅
I remembered the first time I visited their clinic, the staff were really accommodating, VIP agad ang treatment.

I was a bit fazed sa prices na bumulaga sa akin sa services catalog nila, but that doesn't surprise me at all kasi lobby pa lang screams luxury.

And don't let me get on their guest comfort room, the walls are painted with intricate details, and it has a persian carpet inside and the toilet sink and bowl are electroplated with some metralic gold finish to add to the luxurious vibe.

What was really funny about their Service catalog, is that when you open it, you will be met by 5 to 6 figure price range packages, then the entry level services are at the back but it's not really cheap either, because the most basic services like a simple facial/ cleaning is around ₱3500-5k a session.