Many may not notice that there is an advanced Developer Mode inside Intelligent WiFi setting. You have to activate it via special way because it's not enabled by default.
1. Open Wifi setting, goto Intelligent Wi-Fi.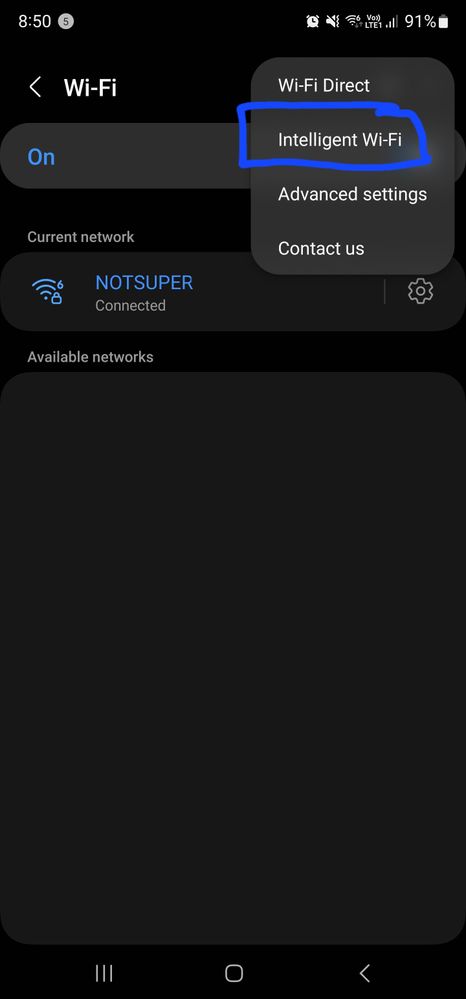 2. Press "Intelligent Wi-Fi" for 7 times (continuously) and activate the developer mode, you will see "Wi-Fi Developer Options".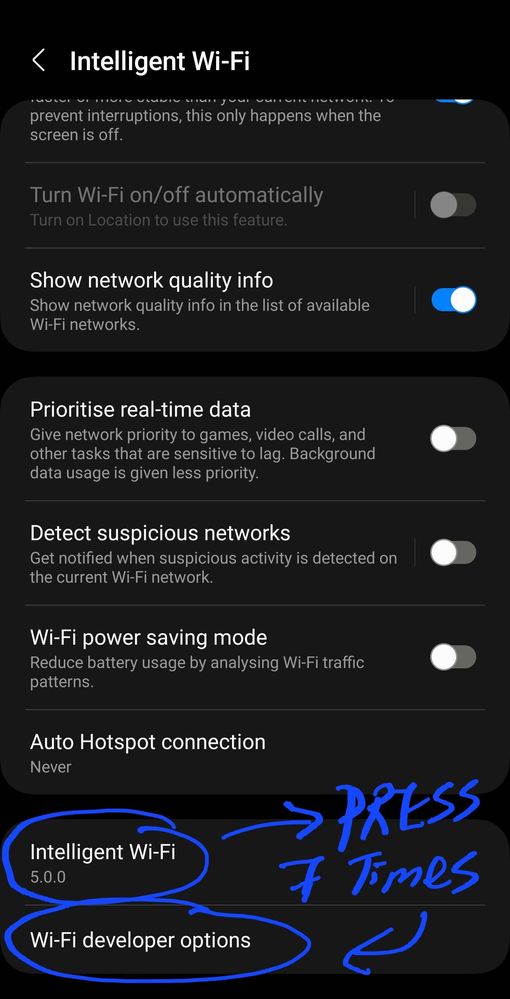 You will have many hidden advance functions to use.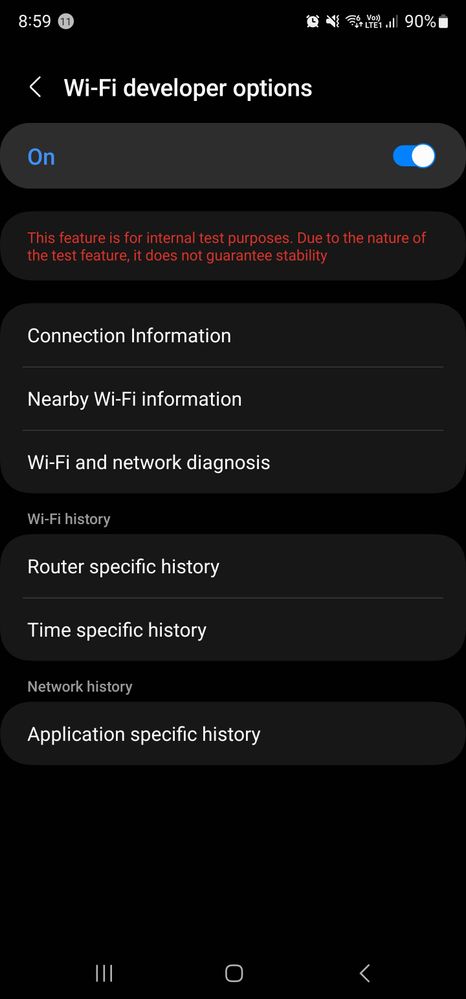 This is one of the special functions in the developer options.