Options
Mark as New

Bookmark

Subscribe

Email to a Friend
Deep fried breaded chicken in home-made sweet spicy Teriyaki sauce.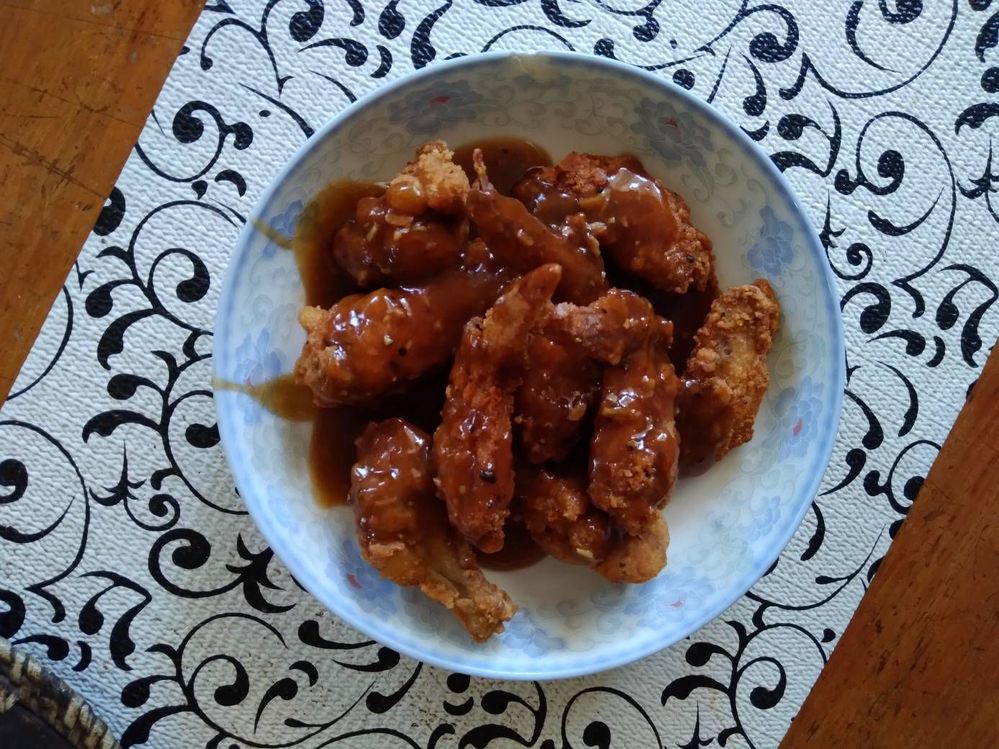 Yum yum! Would you prefer Sweet or Spicy?? 😄 Did you know? According to Kikkoman, world-wide producer of soy sauce and related condiments, the syrupy sweet teriyaki we know and love originated in Hawaii, when Japanese newcomers mixed local ingredients such as pineapple juice and brown sugar with soy sauce and used it as a marinade. Believe it or not, using chicken or beef with teriyaki is unheard of in Japan. "In Japan, you only hear of teriyaki as a method of preparing and cooking fish," says instructor Ayako. "'Yaki' means grill in Japanese, and 'teri' means shine — the marinade is a way of making fish shine while it's cooking on the grill." 😉
Options
Mark as New

Subscribe

Email to a Friend
I prefer it sweet and spicy hehehe.