I just want to share my favorite Samsung ringtone. The funny thing is I know nothing about the singer or the song itself.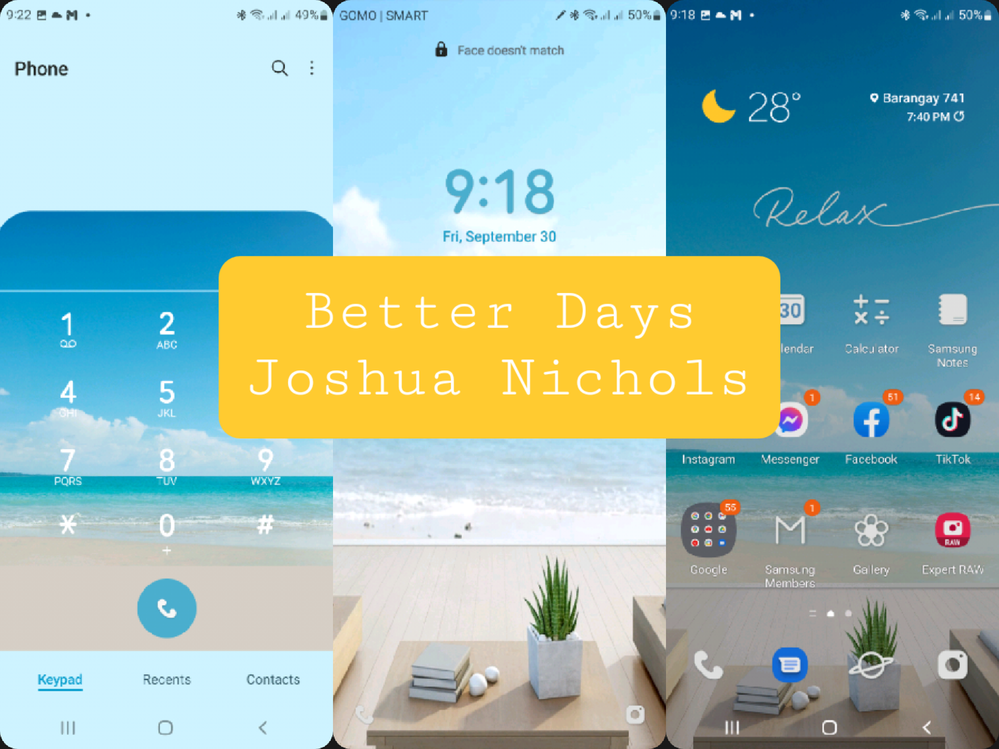 My Samsung Theme and Ringtone
One day, I was browsing Galaxy Themes looking for either a minimalistic theme or a very relaxing one and I found the "Beach and Relax" theme by Lyon studio.
For paid themes you can actually download them for free and try them out for 10 minutes. I tried it and played around for a few minutes when I noticed that it also comes bundled with and Always On Display and a ringtone - Better Days by Joshua Nichols. It is really relaxing and fits perfectly with the theme itself. You can listen to it below.
Oh by the way, on the lockscreen the waves are animated which I think is really cool and FYI I bought the theme for only 109 pesos.
Click the video below to listen to Better Days.
Better Days by Joshua Nichols