I enjoyed a nice sunny Fall Day taking pictures with my Galaxy A53. I love the colours this time of year.
A car pulled out of a driveway at the moment of the picture. In "post" I applied the "Warm" filter and tried using the "Object Eraser" from inside the Gallery Photo Editor.
To do this select the picture in the Gallery app.
Edit/Options/Object eraser.
Zoom in on the part you want to erase and simple tap or circle it.
Select Erase and click Done when ready and save (as copy).
Cool feature.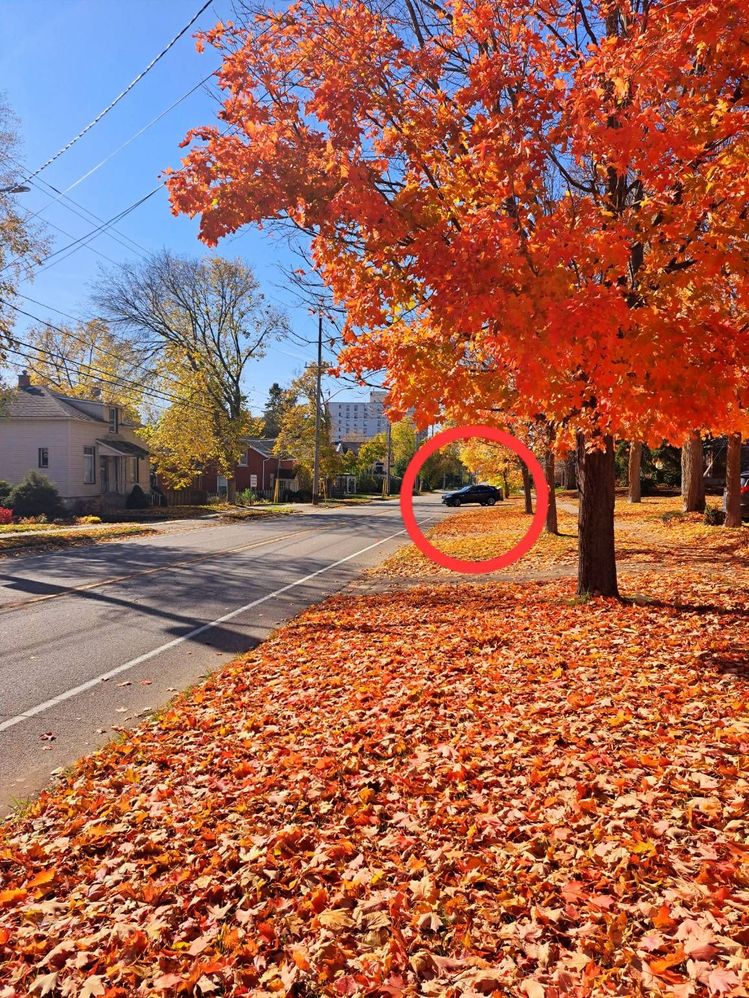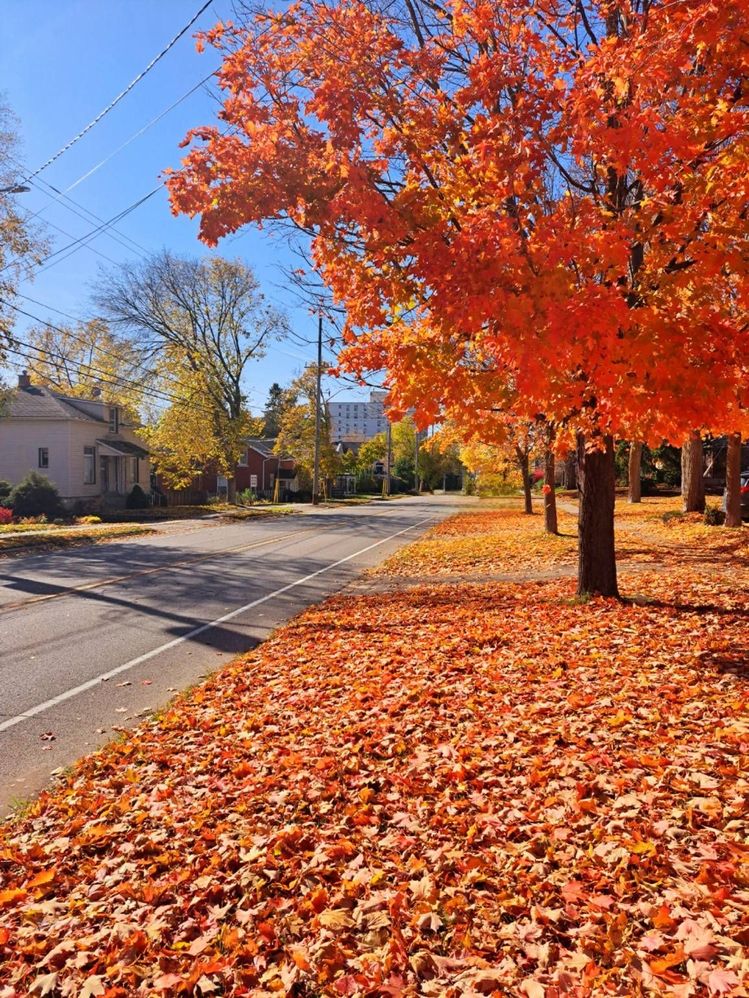 Thanks for sharing! I quite like the image editor on Samsung it's pretty solid!