Composition is an essential part of taking great photos.
When shooting with a Samsung phone, it is important to pay attention to the overall composition of the scene. Look for interesting angles, lines, and shapes to create a more dynamic photo.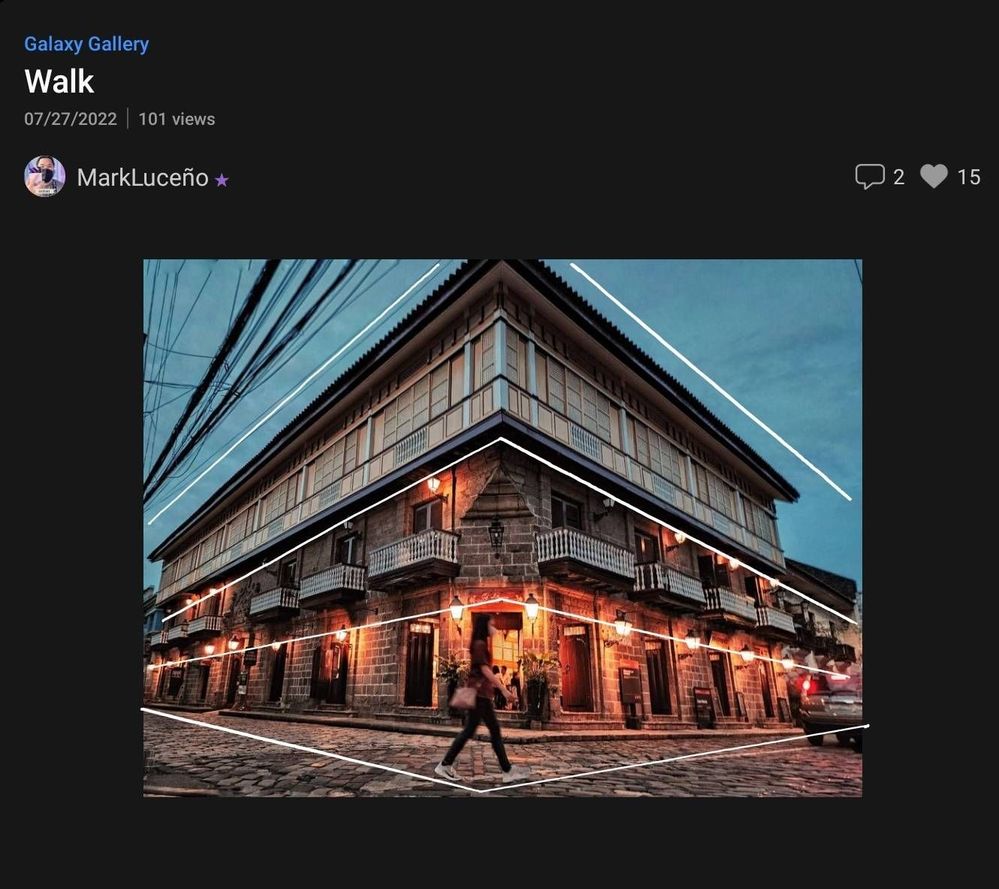 Leading Lines
It is also important to consider the rule of thirds when composing your photos.
This rule states that the subject of the photo should be placed along one of the thirds of the frame. This will help create a more balanced and aesthetically pleasing photo.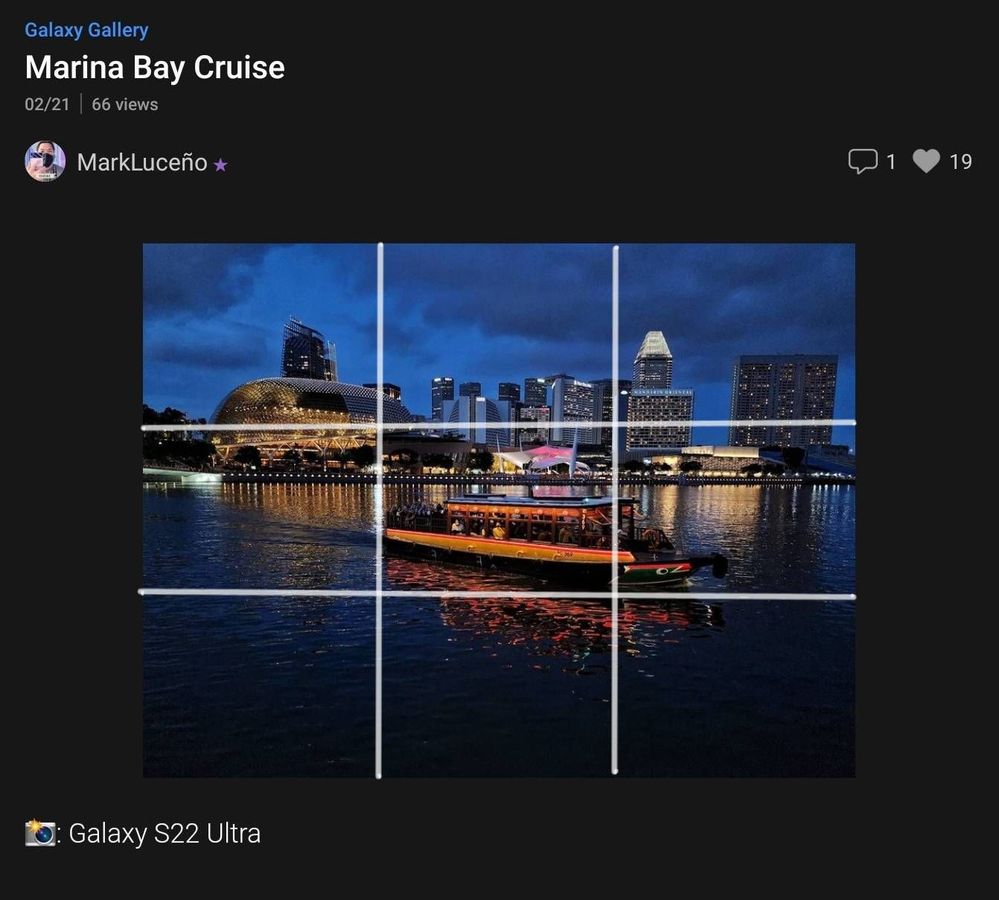 Rule of Thirds
Hello MarkLuceño,
Thanks for sharing your Mobile Photography tips here.