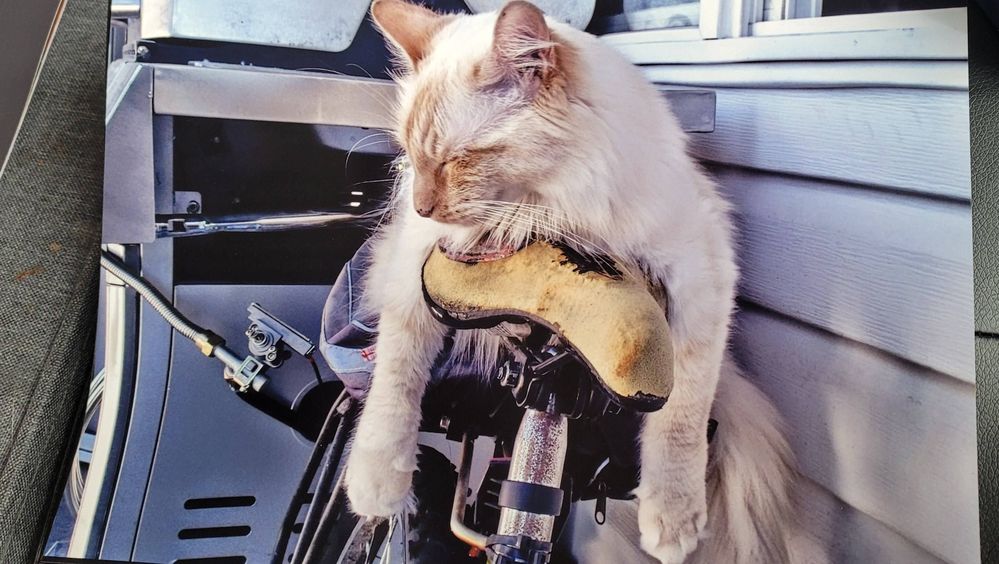 It was a long bike ride!
An old pic I tool moons ago of my boy resting on my bike, he fell asleep guarding my bike making sure I didn't go anywhere.
This pic of Dewey is actually from a calendar I made up many years ago of Dewey, a whole year of Dewey.
😊
I saved this one because he's so adorable so I took a pic of it with my Samsung galaxy s20