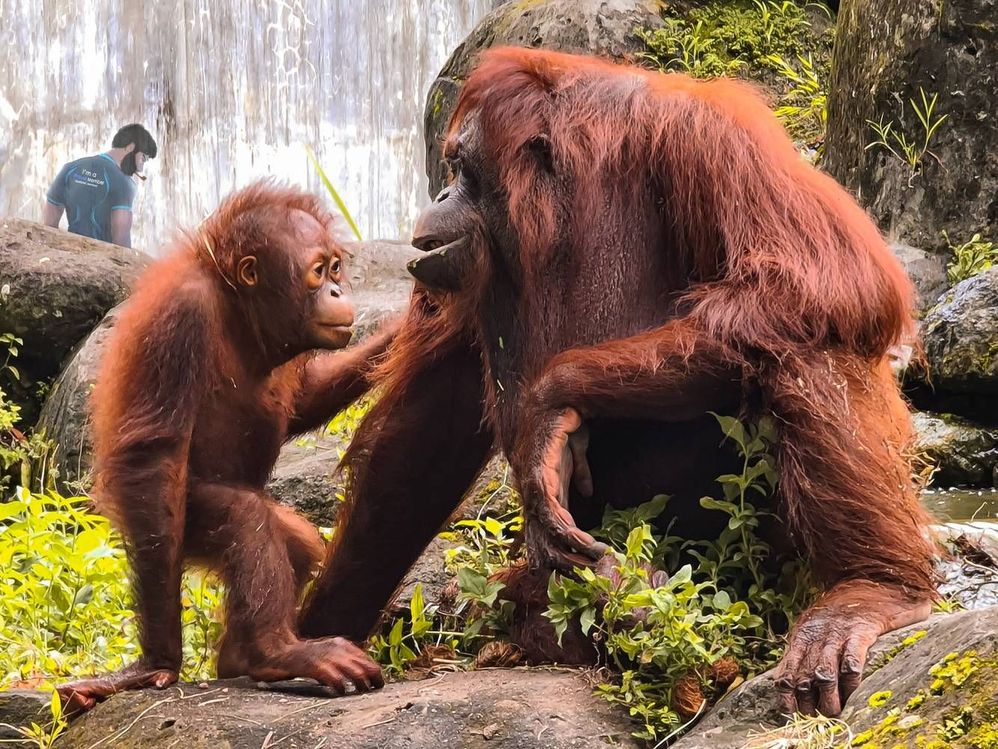 Hope and Mony show care toward each other.🦧
Taken with S20 Ultra in February 20th 2022.
📱
Nobody cares how much you know, until they know how much you care. ~Theodore roosevelt~
Sometimes animals are more humanist than human thyself. On the other side, sometimes human are more animal than the most wildest animals in earth. People come & go, but loyalists will stay forever.
💙