This photo of the KL skyline at night was taken from Bukit Changkat! Not the best of shots due to lack of time and tripod during photo taking.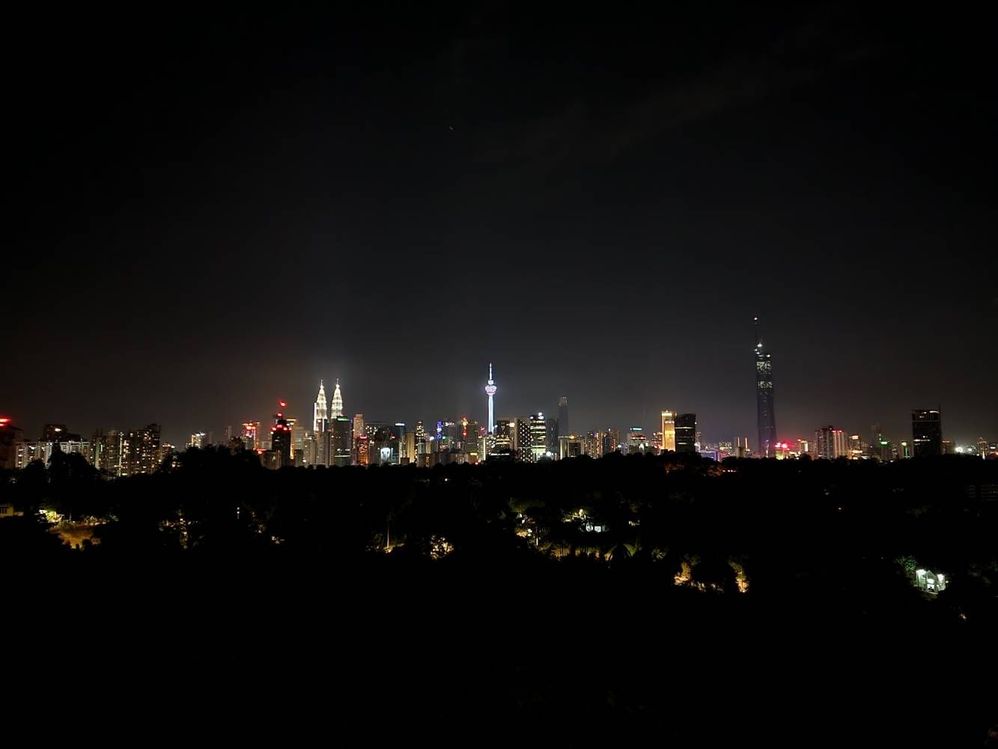 Night view of KL skyline with the S22 Ultra.
When taking extremely dark night scenes, feel free to explore the "pro" mode of the camera!
1. Mount your phone on a sturdy tripod.
2. Turn on camera timer (at least 2 seconds) to prevent shaking of phone when taking photo with longer shutter speed (this is called long exposure photography).
3. Set shutter speed to a longer duration to capture more light from the surrounding (say 20 seconds).
4. Capture the shot!
If the final result is not bright enough. You may consider increasing the ISO (light sensitivity) but remember that higher ISO means poorer image quality with more "noise" grains.
Happy capturing!
Thank you for tips. Professional. Really appreciate.

To me, the photo is nice. I am totally zero knowledge about camera. Lol.