Dusky pink sunset sky provides the perfect backdrop for this flock of seagulls to put on a show for the surfers below.
There was a rare swell in the bay at La Concha Beach on this very evening and some surfing photography was underway.
I've been a bit lax at getting out to shoot sunsets recently, the 5.10pm starts making themselves known. This time of year is actually a great time to go down to the beach in the evening as the fair weather visitors are far fewer so the place become much calmer.
😊
💛
How do you like to end the day? 🥰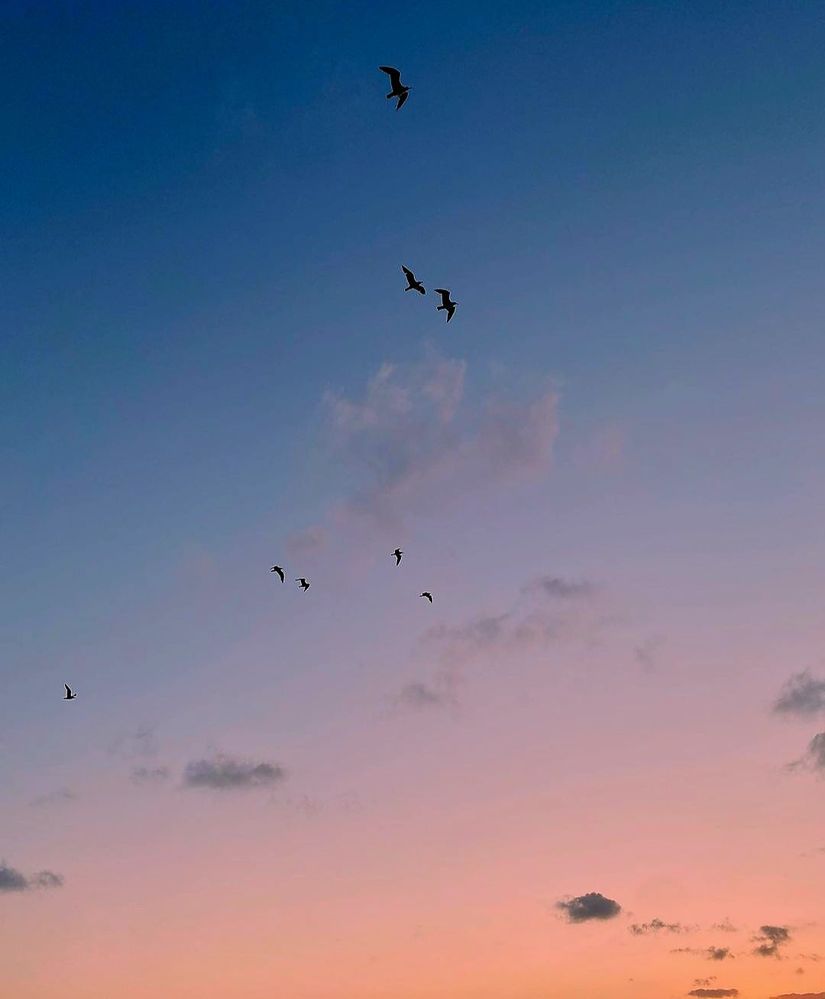 😁
😄
🌞
☁️
🦅
🌊