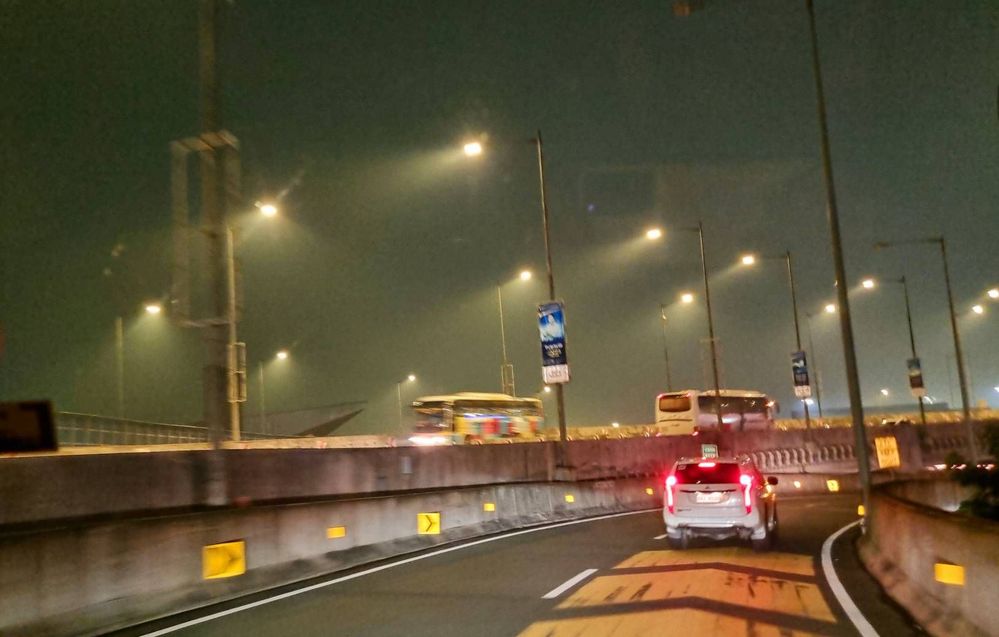 We are now experiencing Smog all over Metro Manila
What is Smog? Is air pollution that reduces visibility. The term "smog" was first used in the early 1900s to describe a mix of smoke and fog. The smoke usually came from burning coal. Smog was common in industrial areas, and remains a familiar sight in some cities today. Today, most of the smog we see is photochemical smog.
Wearing facemask is required today.
Ingat sa byahe. mag respirator
Thank you. Naka Facemask lng