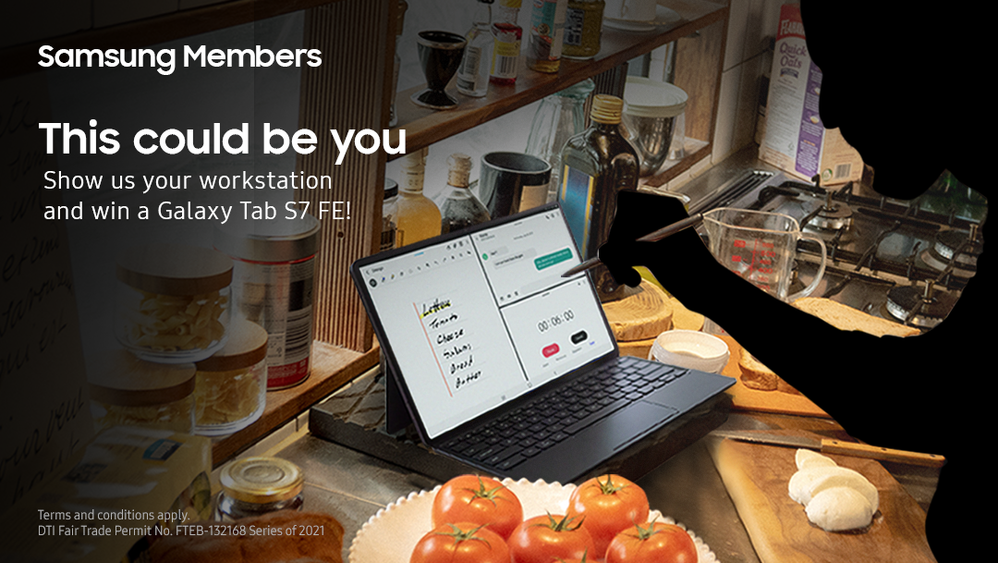 Congratulations to our winner of a Galaxy Tab S7 FE: TechTalker!
Not your lucky day? Don't worry - we have more contests on the way soon. See you in the next one!

xxxxxxxxxxxxxxxxxxxxxxxxxxxxxxxxxxxxxxxxxxxxxxxxxxxxxxxxxxxxxxxxxxxxx
Working or studying from home? Show us how you do it and you could win a Galaxy Tab S7 FE!

Comment down below with the following:

- An awesome photo of your workstation
- A sentence or two on how you optimized your workstation for what you do
- What the Galaxy Tab S7 FE can do to help you get better at what you do
Post all of these in a comment, then submit your entries via the Benefits tab on the Samsung Members app on your phone!

We'll select the best photo and answer, and the winner will receive a Galaxy Tab S7 FE!

Contest runs from Nov 24 to Dec 15, 2021.

Show us those workstations now!