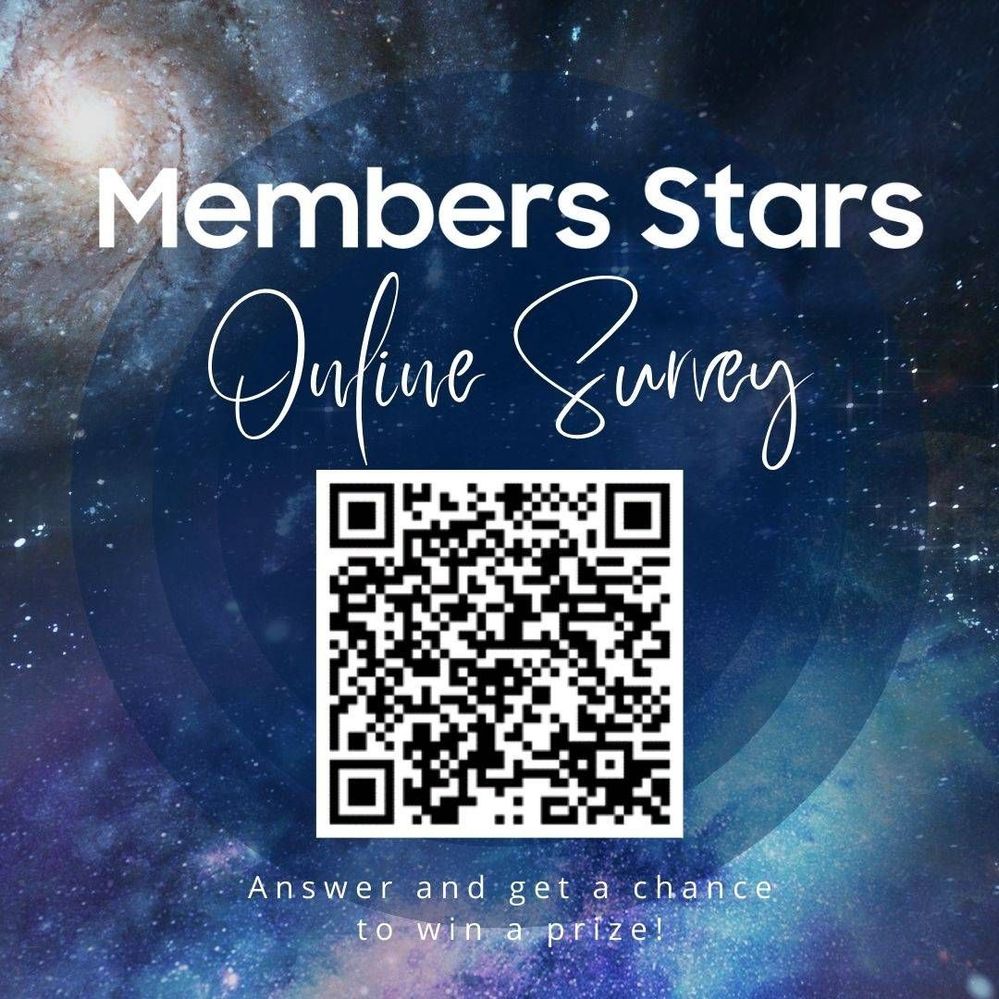 We want to hear from you, our fellow Samsung Members! From suggesstions on events and contest for Samsung or even complains regards the community or service.
Answer the survey and 1 lucky Member could win a Samsung Voucher!
🌟
We would love to hear from all of you.
❤️
See you on our next Samsung Members Zoom Meet Up this February 11, 2023 7:00 PM.
🎉
lets go members this is for you
Hello Bern2Hell,
Thanks for announcing it here for all Samsung members to participate in the upcoming Samsung Member Star online survey.
To all the guys, please make sure to scan the QR code.