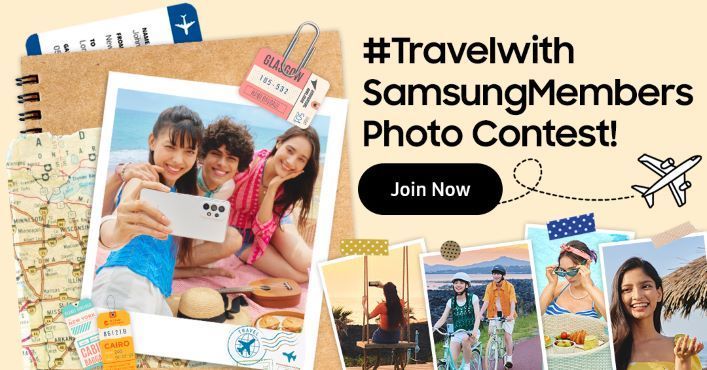 Congratulations to the following Members - you're invited to a Global Samsung Members-Exclusive Online Event!


MarkLuceno
summeRamirez
AntonioPaolo
Leigh30
We'll be sending you a message on how to proceed soon.

Didn't win this time? Don't worry, we've got lots more in store for you - just stay tuned into Samsung Members!
----------------
Hey Members!
Do you love taking lots of photos of your travels? We'd love to see your best shots!
Share your favorite travel photo with us, along with your best travel photography tip for your Galaxy device, and stand a chance to be part of a global Samsung Members Exclusive Online Event!
How to participate:

Step 1: Create a post with this title: "Travel with Samsung Members Contest Entry" on Galaxy Gallery.
Step 2: Upload your favorite travel photo on the post.
Step 3: Share your best Galaxy device photography tip to take great travel pictures.
Step 4: Include these hashtags on your post:

#SamsungMembers
#TravelWithSamsungMembers

Contest period is from July 18 to July 31, 2022. Winner will be announced on this post.

We can't wait to see your travel photos, Members!