Saviez-vous que vous pouvez faire des captures photos à partir vos vidéos ? 😍
Did you know that you can extract photos directly from your video ?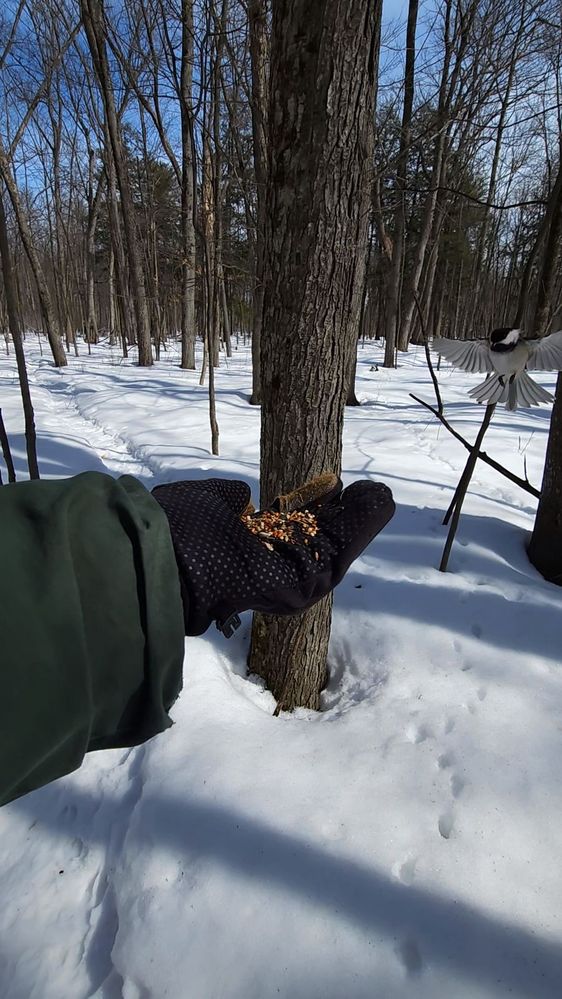 At the right you can see the bird when flying to get the food in my hand ...Video capture can FREEZE the bird in the air.
Ce genre de photos est très difficile à réussir en photographie alors pourquoi ne pas profiter de ce que nous offre Samsung avec la capture video ? Tout ce que bous avez à faire, c'est de mettre la vidéo sur PAUSE et d'avancer celle-ci image par image jusqu'à ce que vous soyez satisfait de l'image et pour la capturer, pesez sur l'icône CAPTURE
Rhis kind of pictures is really hard to make in photography...so why don't you profite of one technique offert by Samsung ? Video Capture is easy and make greats photos...It's a great feature...To know how to do it, look at the following printscreen and Enjoy. (1-Put the video on PAUSE and with your finger move it image by image until you're satisfied 2 PRESS on the capture video icon to get your photo...That's simple and it make greats photos...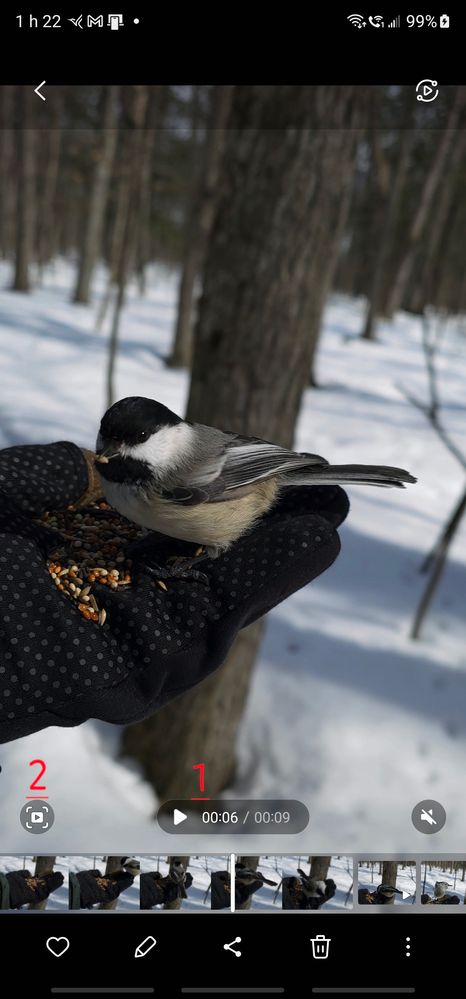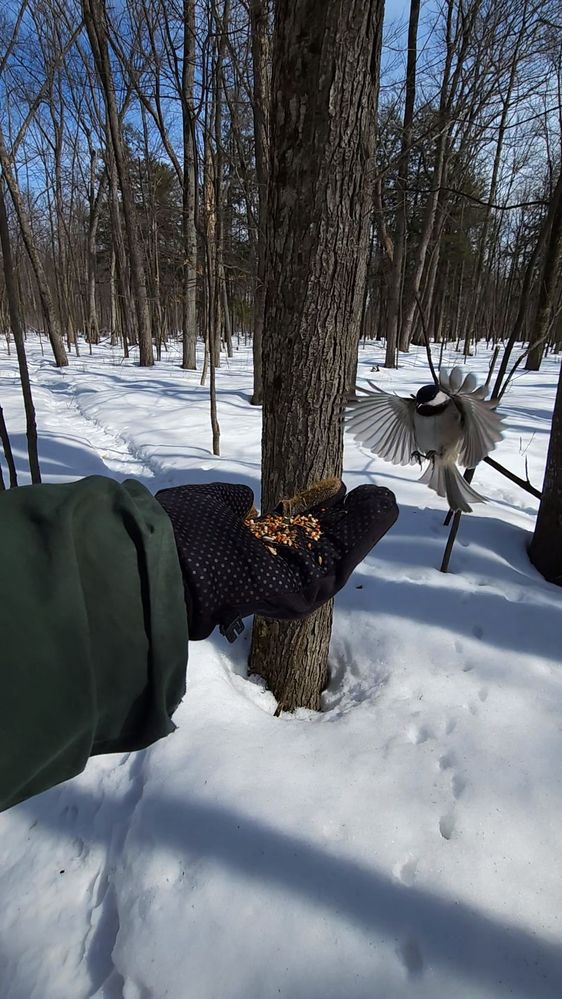 I love this one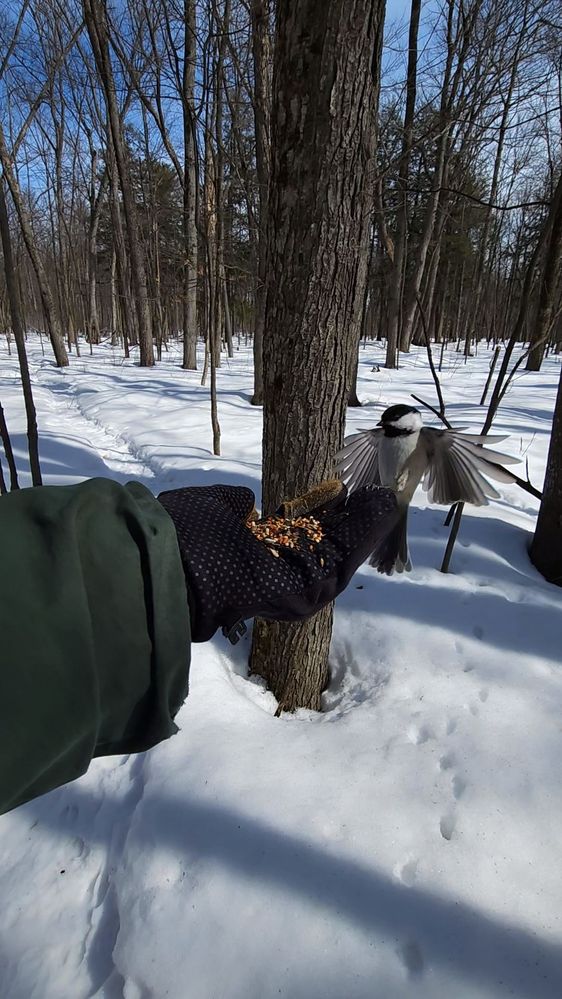 Isn't it a beautifil capture ?
Here is another one with peanuts...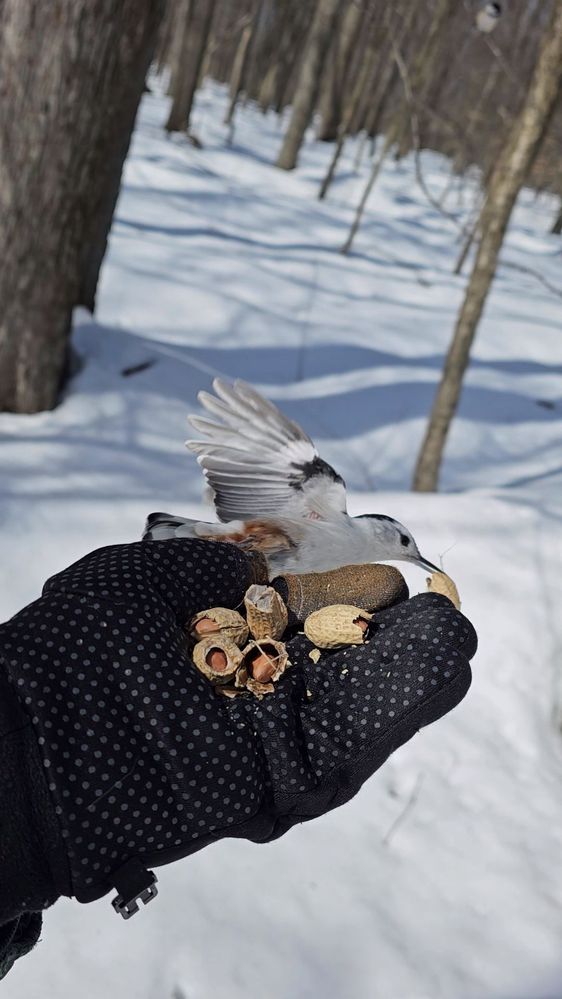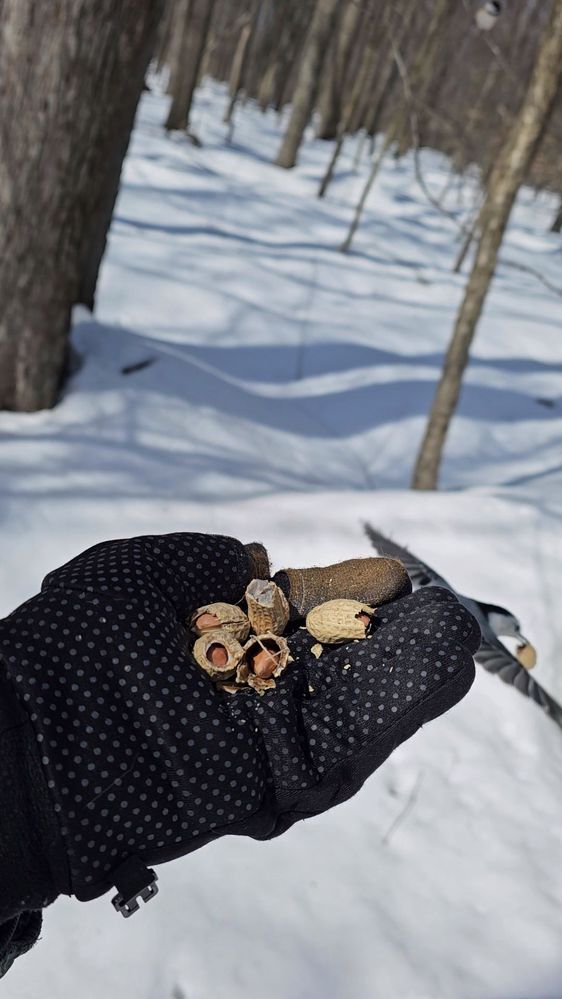 I really love this way of taking photographies without issues of Rolling Shutter like my Canon R7 is doing...