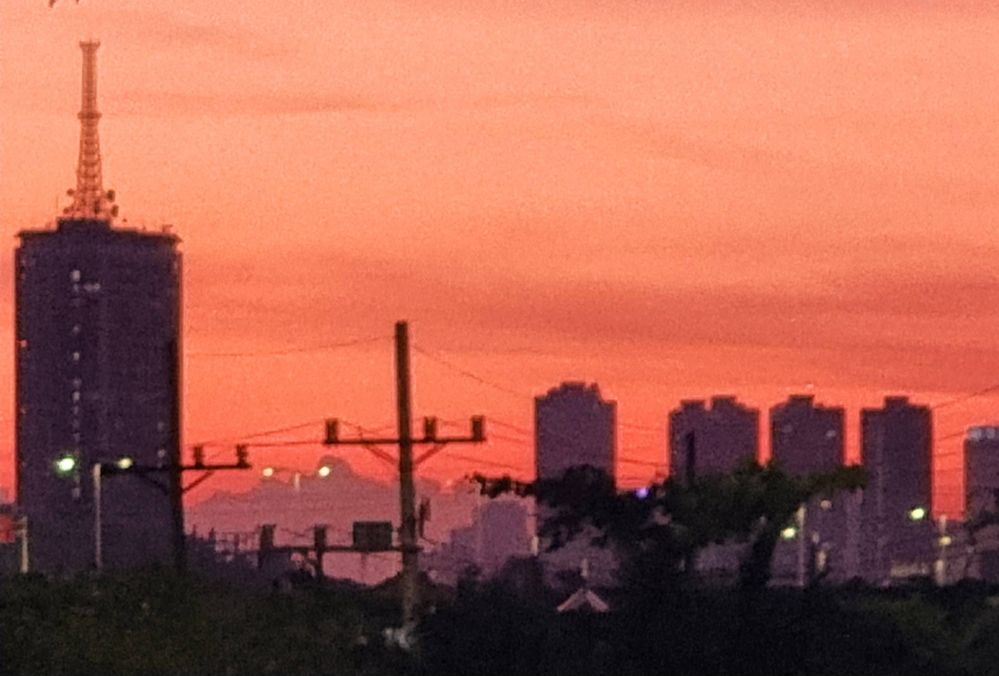 Currently 26°C, clear with periodic clouds, feels like 29°

During the sunset or sunrise, the light from the sun transverses a greater length and thus all the blue light gets scattered before it reaches us. Thus only low-frequency wavelengths (red or orange) are left to reach us and the sky appears to be orange at that time.



Hello ProCo,
Thanks for sharing the weather updates with a little trivia about a red or orange color during the sun's golden hour.