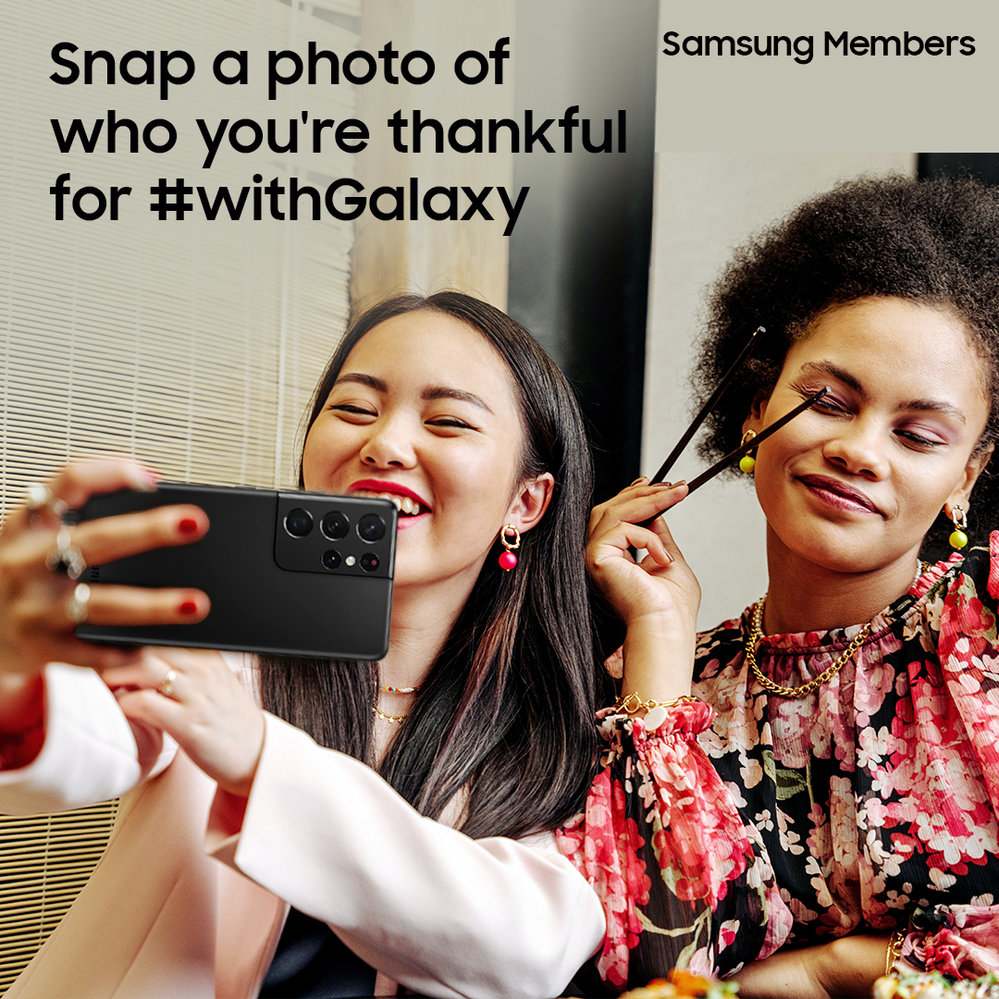 Show us who you're thankful for #withGalaxy and we might just make their Christmas a bit more awesome 🎄
Ever wanted to give someone the gift of Samsung? Tell us who your someone special is and why you're thankful for them in the comments!
Do your best and you just might make their holidays even happier this year ♥
Good luck!