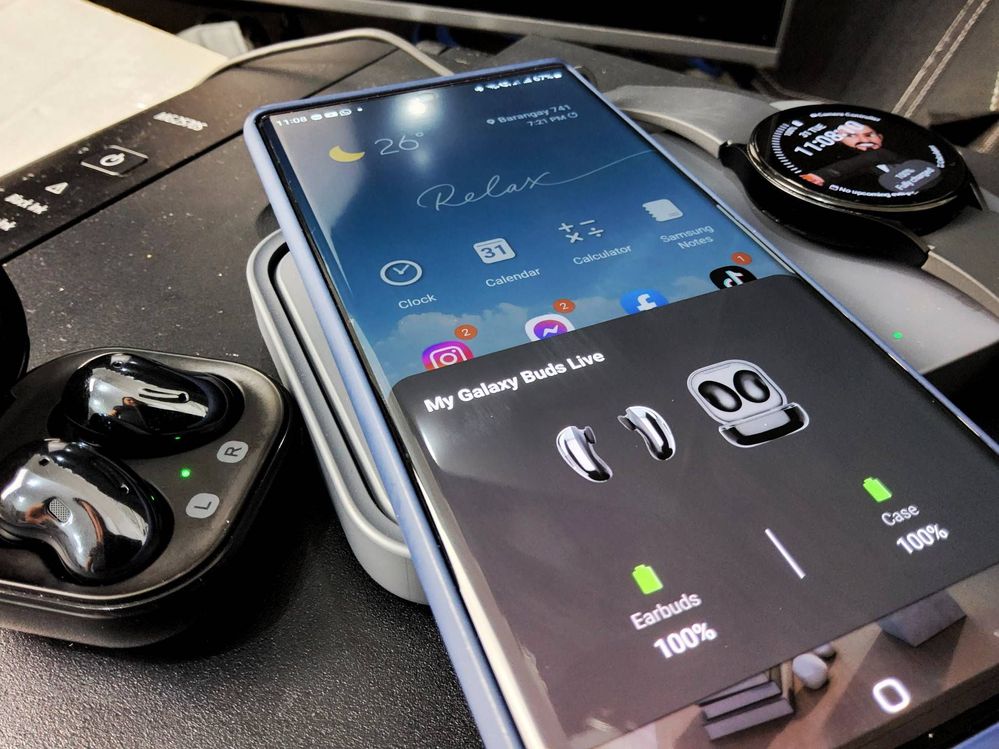 At first, I switched from iPhone to Galaxy because of just one thing. The ability to capture a clear photo of the Moon. I'd also like to pursue my hobby - mobile photography, and that I heard that the S22 Ultra has exceptional cameras even in low light - one of the weakest areas of mobile cameras because of the small sensors that's built into them. And I'm sold!
And the more I use it, I amassed a couple of accessories for it.
The seamless connection between Samsung Galaxy devices and just the convenience of using them is just priceless.
These three are my most used Galaxy devices, whenever I'm working or just watching some movies I could just place my phone and my watch at the wireless charger and let my buds charge on it's own case. And when one of the two finishes charging then I can just switch in the buds case easily. And whenever I need to go out I could just pick them all up and not worry about them losing juice because all of them are almost always charging. And that beautiful ecosystem is my reason why I'm staying with Galaxy.
Samsung Wireless Charger Duo