New evidence shows that Samsung is planning to release yet another rebranded smartphone under the Galaxy F badge. A 'new' smartphone bearing the Galaxy F02s moniker was recently added to the Google Play Console, and all signs point to this device being a rebranded Galaxy A02s / Galaxy M02s that was created for Samsung's online retail partners in India.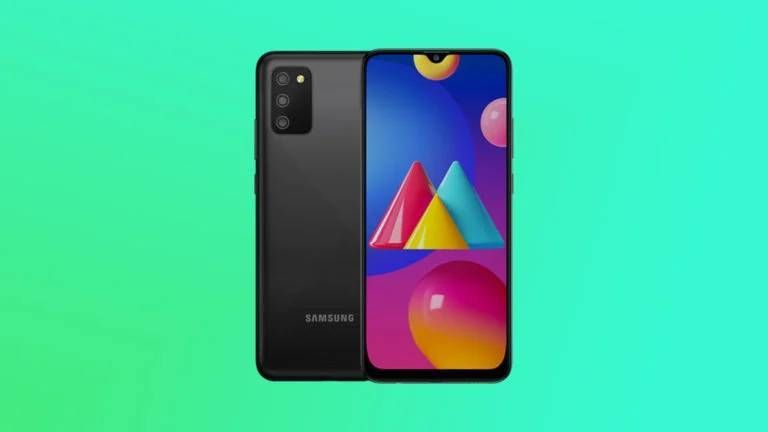 Galaxy F02s specifications
The Google Play Console listing confirms that the Galaxy F02s has the same hardware components as the A and M-branded phones. It features a 6.5-inch display with a resolution of 1600 by 720 pixels and a pixel density of around 280ppi, and it's powered by the Snapdragon 450 chipset with an Adreno 506 graphics chip and 4GB of RAM, though a 3GB variant could also be planned for release. The phone runs Android 10 and is expected to ship with a lightweight version of One UI.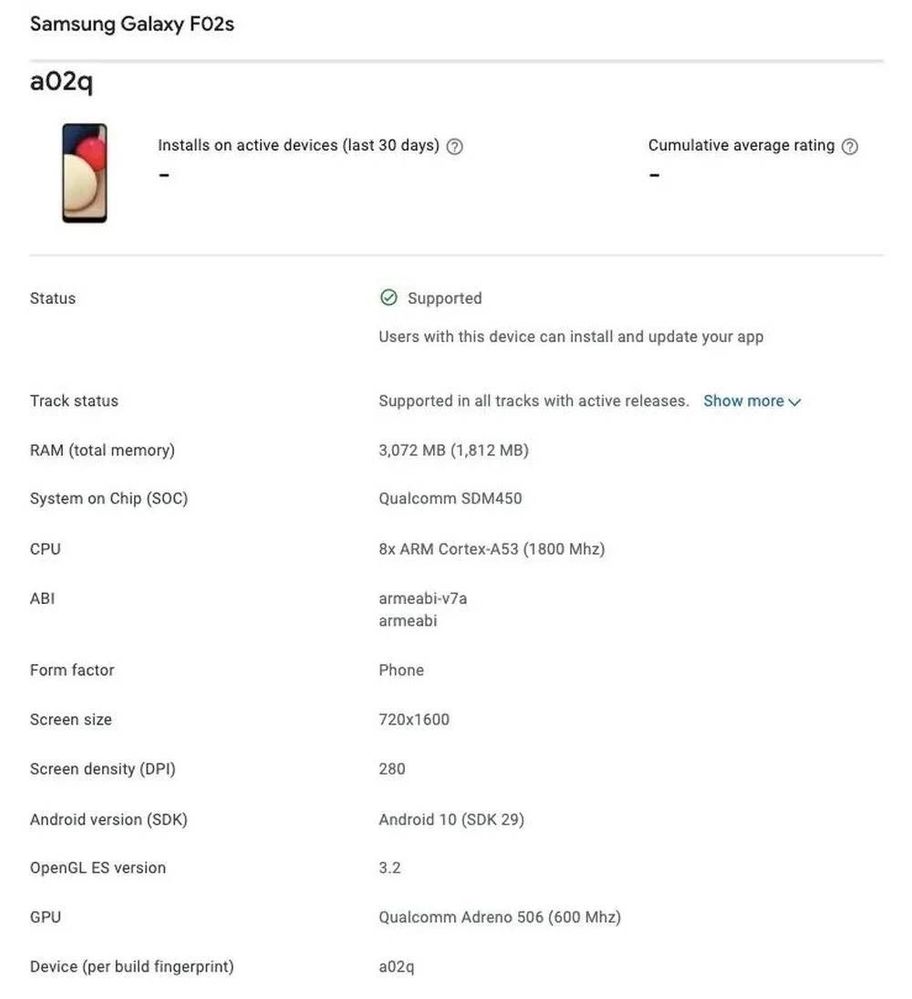 Samsung has yet to make any announcements surrounding the Galaxy F02s but given recent history, it's likely that the phone will receive a landing page on
Flipkart
before its debut. The base model will probably cost about the same as the Galaxy M02s, which was released in January for INR 8,999 ($123). However, given that it's an F-branded phone, the Galaxy F02s is probably going to be offered along with attractive cashback deals and other benefits.