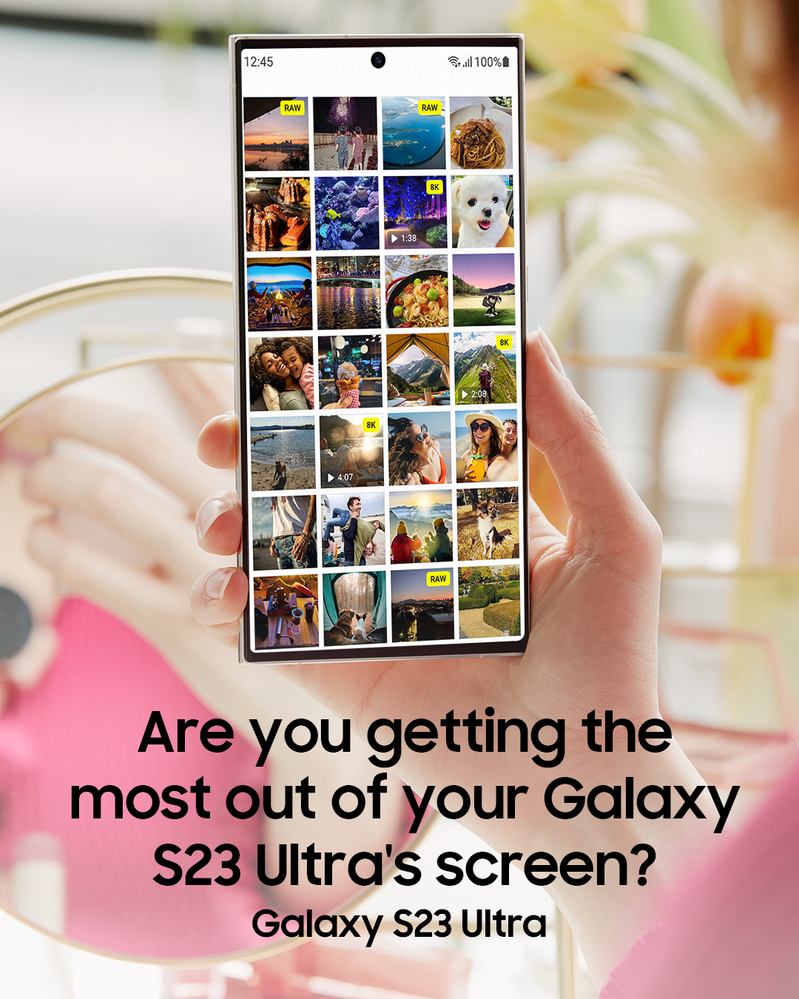 The screen may be nice and pretty - but is that all it's capable of?
Get the best resolution possible on your Galaxy S23 Ultra by enabling WQHD+ resolution!
Head to Settings > Display > Screen resolution.

Select WQHD+ 3088x1440

Tap Apply.

Enjoy eye-wateringly beautiful resolution, direct from the palm of your hand.
If you see an improvement, let us know in the comments 👇
I'm always in WQHD+ with enough battery power to last me my waking hours, set only at 85% full charge.

My philosophy: Let our gadget work to our own delight, in full capability within Samsung recommended bound. If we are concerned so much, the phone will not last more anyway.. Who knows the GREENLINES will appear somehow one of these years? Enjoy its performance NOW!
Those features are there for a reason and for consumers to enjoy. It's not that I don't care if it breaks or what. But it is what it is.