My front camera has this black blob around it. I'm not sure if it's getting better. Don't recall dropping my phone. Any ideas or thoughts.
Could you please if possible post a screen shot of this black blob so we can assist you further.
K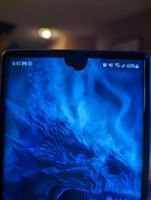 Hi, we request you to please visit the nearest service center and get the device examine by the technician to know the root cause of the issue.
https://www.samsung.com/ca/support/service-center/
Please visit the link given above to know the nearest Samsung authorized service center.