The Galaxy S21 Olympic Games Edition is now available for purchase in Japan via NTT Docomo as part of the network operator's New 2021 collection. The limited-edition device was first unveiled a couple of weeks ago and it is now available for pre-order online. The carrier's website states that the phone will ship to customers in just a matter of days.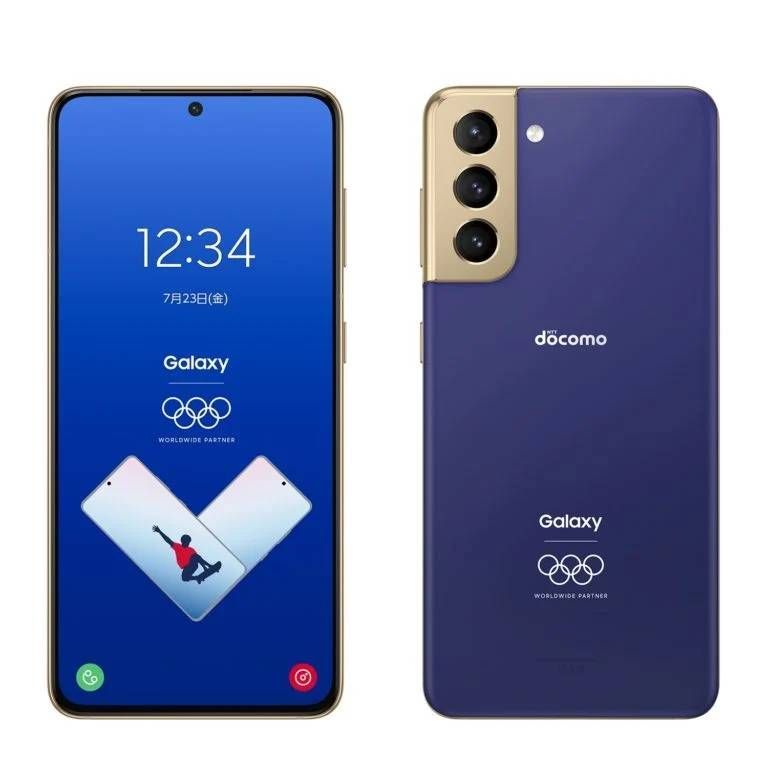 NTT Docomo
is selling the Galaxy S21 Olympic Games Edition for 112,464 yen ($1,025). It's based on the standard Galaxy S21 that was released in Japan earlier this year, meaning it has a 6.2-inch Dynamic AMOLED display, and it's powered by a Snapdragon 888 chipset coupled with 8GB of RAM and 256GB of built-in storage.
The Olympic Games Edition Galaxy flagship is finally happening
Samsung originally planned to commemorate the 2020 Olympic Games last year with a limited-edition device that was based on the Galaxy S20, but because the Olympics got postponed until later this year, the original Galaxy S20 Olympic Games Edition bit the dust before it could be released.
The 2020 Summer Olympics are now expected to be held in July-August 2021 in Tokyo. However, the possibility of another cancellation is looming due to the Covid pandemic. This time, however, it looks like Samsung and NTT Docomo have decided to release the Olympic Games Edition smartphone regardless of whether the games take place later this year or not.
NTT Docomo is selling the Galaxy S21 Olympic Games Edition on pre-order terms for 112,464 yen ($1,025), and customers can choose to make a one-time payment or sign up to an installment plan of twelve, twenty-four, or thirty-six monthly payments.