The Galaxy S21 lineup has received a couple of software updates since it was announced, and Samsung is now rolling out another new firmware for its latest flagships. This one sports software version G99xBXXU1AUB6 and is being pushed over the air in a number of countries, including the UK, Germany, and Switzerland, in the European continent. More markets are likely to join the party soon.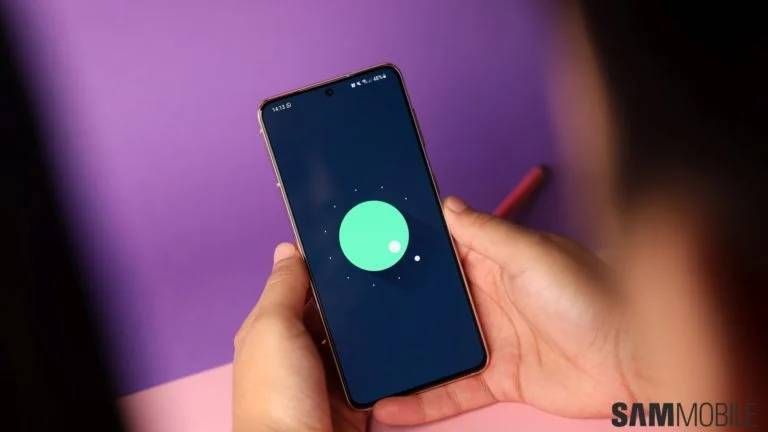 The new update comes with the same changelog as the previous update. Camera performance and overall device performance have been improved, though there's a good chance Samsung has simply copied over the existing changelog.
The previous update reduced battery life for some Galaxy S21 and Galaxy S21+ users
according to reports on Reddit and Samsung's official forums, and while Samsung had reportedly acknowledged the issue, it's unclear if a fix is included in the new firmware that is rolling out now.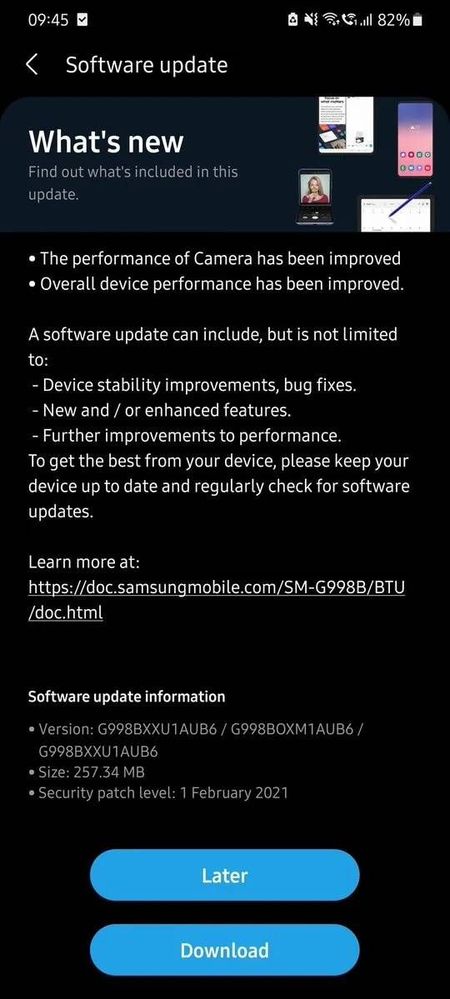 Your Galaxy S21, S21+, or S21 Ultra will throw up a notification once the update is available in your region, but if you don't feel like waiting, you can try downloading the update right away by tapping the
Download and install
option in the phone's
Settings » Software update
menu. Alternatively, you can download the latest firmware from our archives and install it on the phone using a Windows PC. A full backup is recommended if you take that route.