After searching everywhere I still haven't got this sorted. I have a galaxy s21 and my system storage is now at 92gb of 128gb. I've cleared app caches, the cache partition and repaired apps. Nothings sorted it, I only have like 10 apps and that's only taking 15 gb so that's not it either. Anything else I can do or have I just gotta factory reset???
Desperate for a solution, would be much appreciated!
Hi @DaWillWills,
Could you share a screenshot of your storage usage by category? You can go to Settings > Search "Storage" and it should populate accordingly.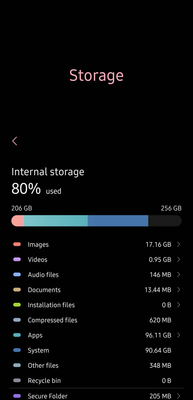 how its posible