Early Galaxy S21 pre-order figures suggest that Samsung's new flagship series already enjoys a lot of success in several key markets, more so than the previous flagship models. The company's pre-order deals and incentives have helped boost sales early on, and a new discount presently offered by Amazon for the Galaxy S21 series in the USA should get even more people on board with Samsung's latest premium smartphones. If you haven't purchased the Galaxy S21 already, this might be a good opportunity to change that.
The unlocked Galaxy S21 5G with 128GB of built-in storage is now available at Amazon for 16%, or the price of $674 instead of the usual $799. The 256GB variant benefits from an 18% discount, which means that prospective buyers could acquire it for $699 as opposed to $849.
Next up is the Galaxy S21+ 5G with 128GB or 256GB of storage, which is now available for 20% and 24% off, respectively. Interestingly enough, this latest Amazon discount makes it so that both the 128GB and 256GB Galaxy S21+ models have the exact same $799 price, which makes one wonder why anyone would buy the 128GB variant when they could get double the storage for the same price.
Last but certainly not least, the Galaxy S21 Ultra 5G can now be yours for less than $1,000. Amazon has discounted the 128GB and 512GB models by $200, which means that customers are able to buy the Galaxy S21 Ultra 5G with 128GB / 512GB of storage for $999 and $1,179, respectively. As of this writing, the 256GB variant is out of stock and it might not return before this ongoing Amazon deal expires.
You can refer to the links below for our in-depth reviews on the entire Galaxy S21 series and for additional details on Amazon's new offer.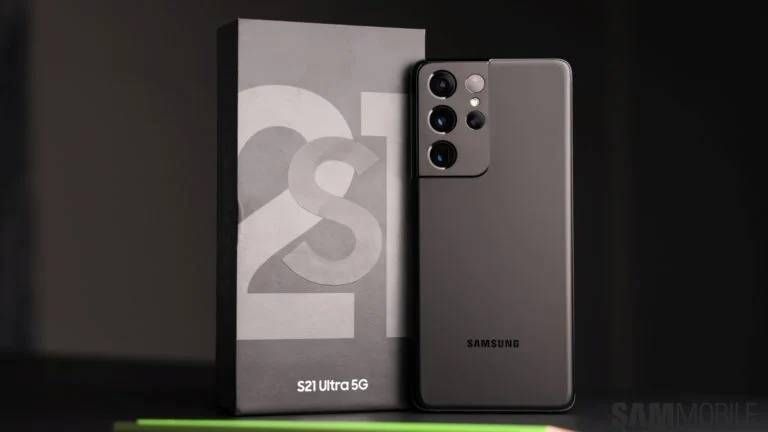 Credits to the rightful owner