Opciones
Marcar como nuevo

Favorito

Suscribir
Hello team, recently my s22 ultra was updated to the latest version of 1 UI/android 13. Shorty after that it's been facing a lot of issues with the system (see attached pic). And my device is letting me know to update to fix the problem.
The issues that I've been facing are Google assistant not working.
Device not able to connect/saved my Wi-Fi networks.
Device overheating
Battery not lasting
Is there a patch version coming out soon?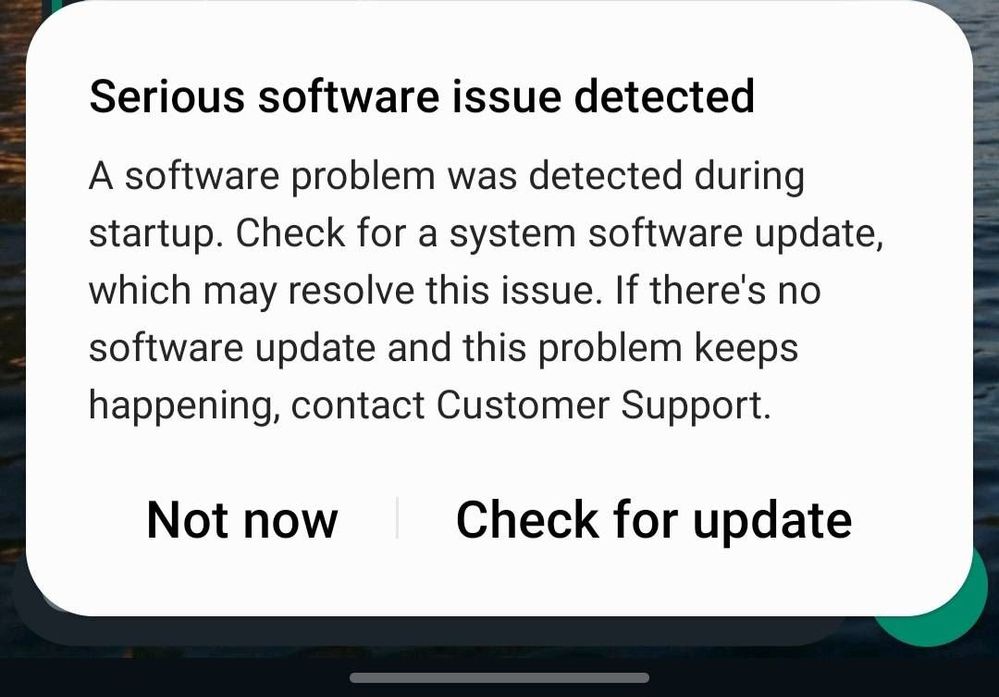 Opciones
Marcar como nuevo

Suscribir
It's good that you publish it, it's the first time I've seen a user make this report, have you tried to do a factory reset? this will give stability to your computer, it will solve the problems and it will also be a cleaner installation, you can try it.

If my answer helps you, you can accept it as a solution in the 3 points.

Good luck and greetings
Hello, ArthurL8!
We will provide you with some instructions to solve the situation.

We suggest keeping your device up to date with the latest security patch. To check please go to Settings > Software update > Download and Install (Allows you to check for and install updates manually). We also recommend enabling Automatic download via WiFi.

Its also necessary to update functions from the Galaxy Store, for this go to Galaxy Store > More (the three dots in the upper right corner) > My Page > Update > All (if updates are available). Additionally, some third-party applications can cause problems if they aren't adapted to the environment of the new Android version, so it is always advisable to keep them updated, you can do this through the Google Play Store.

After installing system updates, Galaxy packages or third-party applications, please check the operation.

If the symptom persists or if there's no security patch available at this time, a factory reset will be required. Before restoring the factory settings, its recommended to previously perform a data backup, since all the content and personal settings of your Galaxy will be deleted.

To perform a factory reset on your Galaxy, see this guide: https://www.samsung.com/mx/support/mobile-devices/how-to-perform-a-factory-reset-on-your-galaxy- phone/

If you need to back up data on your Galaxy, see this guide: https://www.samsung.com/mx/support/mobile-devices/how-can-i-backup-data-on-my- galaxy-device-automatically/
If you need further assistance please let us know.
Regards!
Opciones
Marcar como nuevo

Suscribir
Since Last update I've been constantly checking for the security patch update.
Don't really want to perform a factory reset, but since there's no another update available I guess that I do no have another option. Thanks.