On 12 March 2022, I went to Aeon Mall Klebang, Ipoh to experience another masterpieces unveiled by Samsung in early February of this year, the Galaxy S22 Series✨. I was welcomed pleasantly by the Samsung Experience Store Associate, Ms. Kamleng. We had a great time together and she really explained me the features of the device very comprehensively and concisely. On this post, I'll focus on my experience in using the premium Galaxy S22 Ultra.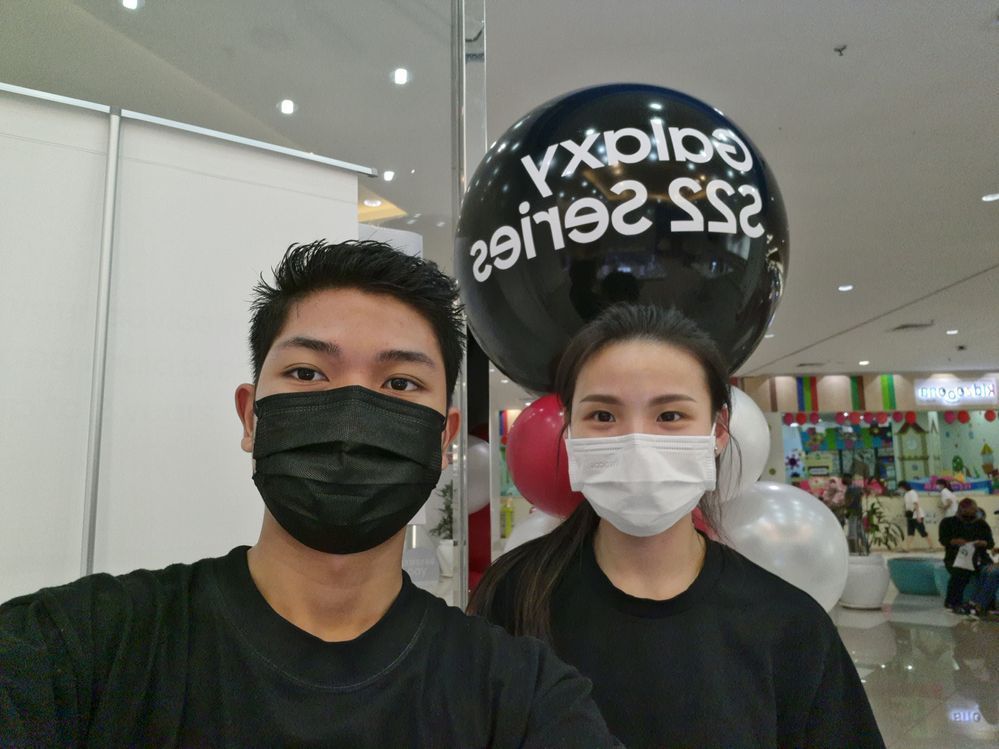 Ms. Kamleng and me
⚡Specifications⚡
To begin with, Galaxy S22 Ultra features a dimension of 163.3 x 77.9 x 8.9 mm and weighs 228g. It's a large and intimidating phone, but it feels nice and premium on hands.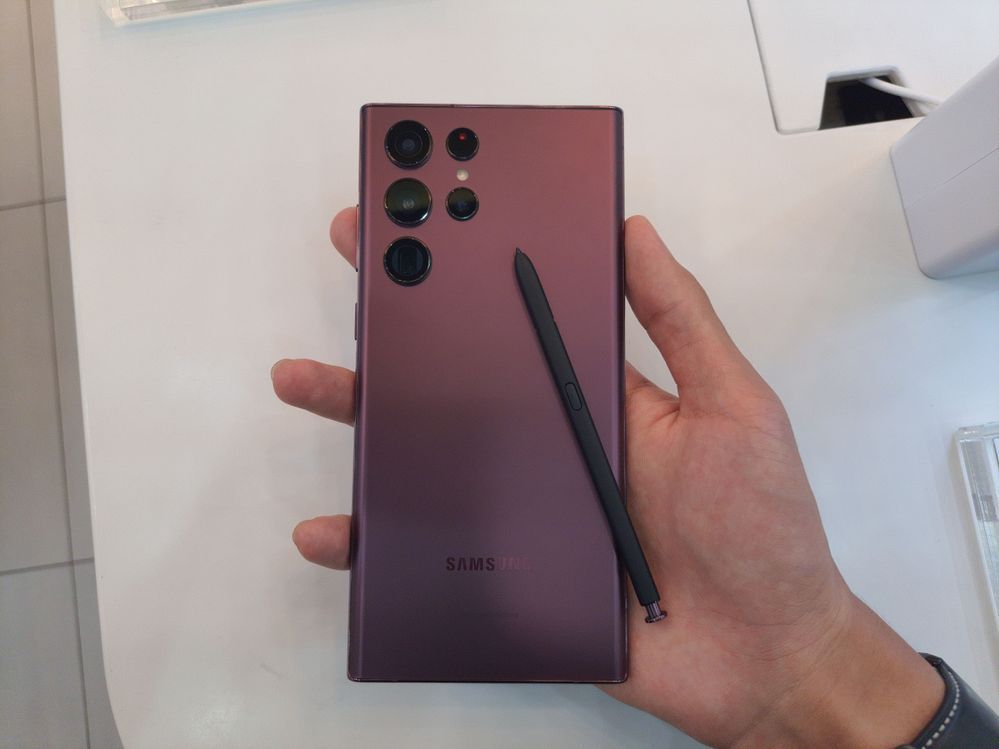 Processor Qualcomm Snapdragon 8 Gen 1
RAM 8 or 12GB of RAM
Storage 128, 256, and 512GB
Operating system One UI 4.1 based on Android 12
Durability IP68-rating for dust and water resistance
Camera Quad rear camera 108MP wide, 12MP ultra-wide, 10MP 3x and 10x telephoto; 40MP front-facing
⚡Nightography⚡
One of the selling points of Galaxy S22 Ultra is its Nightography feature which is the capability to capture bright pictures in night . The main 108MP camera on the Galaxy S22 Ultra employs a huge 2.4 micron sensor to collect more light rather than depending on a flash like a conventional camera. The is the finest phone to consider if you are always enjoying a night-time party.
Unfortunately, since I visited the store during evening, I didn't get to try the feature, only that Ms. Kamleng explained to me about it. But fret not, we have a lot more to discover below !
⚡100x Zoom⚡
Not only does it have a superb machine for night captures, but Galaxy S22 Ultra also adopt lenses with a 100x zoom for a fine picture. As a result, photographing a distant scene 🏞️ will no longer be a headache!
⚡Director's View⚡
Recorded on Galaxy S22 Ultra
Some might be wondered 🤔 if it is possible to make a video recording using front and rear camera simultaneously. Well, this is it ! In director's view, this mode will allow you to capture what is going on around you as well as your reaction to it.
⚡Portrait Video⚡
Recorded on Galaxy S22 Ultra
Portrait Video, as the name suggests, allows you to record video with a Bokeh effect. Although the option has been available on Samsung flagships for some time, I can see a significant improvement in the accuracy of the Bokeh, particularly around the subject's edge.

⚡2.8ms latency on S-Pen⚡
Galaxy S22 Ultra boasted its 2.8ms latency on S-Pen ✏️ which is 3 times faster compared to its predecessor, Note 20 Ultra (9ms latency). I can't deny the fact that I was amazed when using the S-Pen to write some words on Samsung Notes because it felt as if I were writing on actual paper.
⚡Price⚡
The Galaxy S22 Ultra is available for preorder with the price tags as followed:
128GB | 8GB (RM 5,099.00)
256GB | 12GB (RM 5,499.00)
512GB | 12GB (RM 5,899.00)
Grab your Galaxy S22 Ultra Now Here !
Personally, I believe this time Samsung focuses on camera improvement and quality. In terms of performance, no worries, everything is as smooth as silk.
More to come next ! 🤩