Options
Mark as New

Bookmark

Subscribe

Email to a Friend
On 18th January 2022, I went to the Samsung Experience Store in Sunway Carnival, Penang, located at 2nd Floor, S-11 in the mall, to make a review of the brand-new Samsung Galaxy S21 FE 5G.
It was a pleasant visit, and Mr. Alfred, the Samsung Retail Associates, greeted me warmly. He was very helpful in explaining the product's characteristics and specifications to me. The Samsung S21 FE 5G was released on January 7th, with a price tag of RM3099. When I first held the device, I was completely enamored with it.
Here are some of my key takeaways from my visit :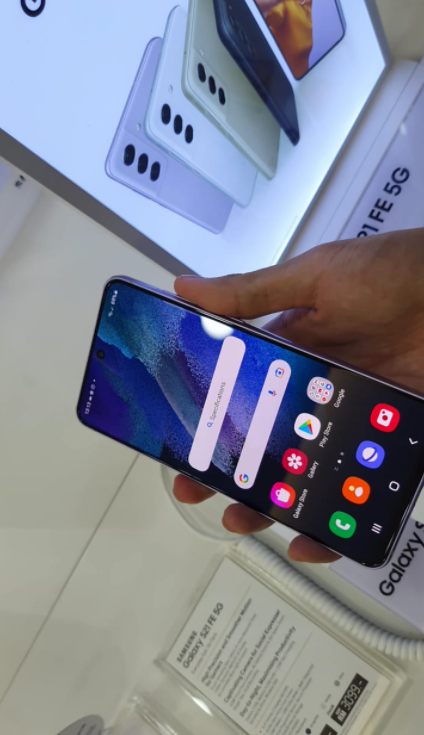 Galaxy S21 FE 5G
Samsung Galaxy S21 FE 5G has a screen size of 6.4inch with a dimension of 155.7 x 74.5 x 7.9 mm, which feels great to grip on your one hand. I personally also feel at ease with the screen since the size feels just nice to me.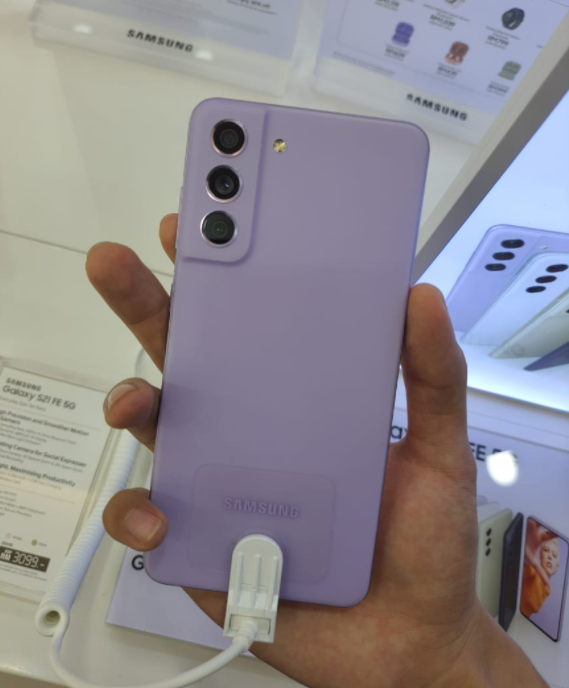 Galaxy S21 FE 5G
The Samsung Galaxy S21 FE 5G has a clean and attractive appearance with aluminum on the sides and matte plastic on the back that won't show fingerprints. Not to mention, with an Exynos 2100 ft. 8GB RAM chipset, this smartphone is capable of handling even the most demanding games.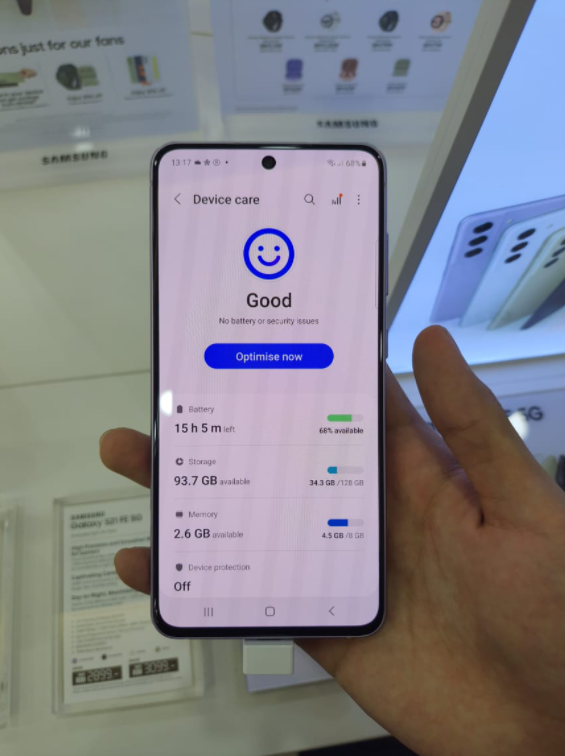 Galaxy S21 FE 5G
When it comes to battery life, the S21 FE 5G is one of the most efficient smartphones in the market. With a 4500mAh battery and a well-optimized chipset, it will undoubtedly last for many hours of daily usage spanning from multitasking to gaming. Also, I really loved the fluidity of One UI 4 as it gives me such a premium experience using the smartphone.
Overall, I'm impressed with this Galaxy S21 FE 5G. Samsung has done an excellent job.
I compiled some of the photos and clips I have taken in a video. Feel free to watch !
Well done, Samsung !
Find out more here : https://www.samsung.com/my/smartphones/galaxy-s21-5g/galaxy-s21-fe-5g/