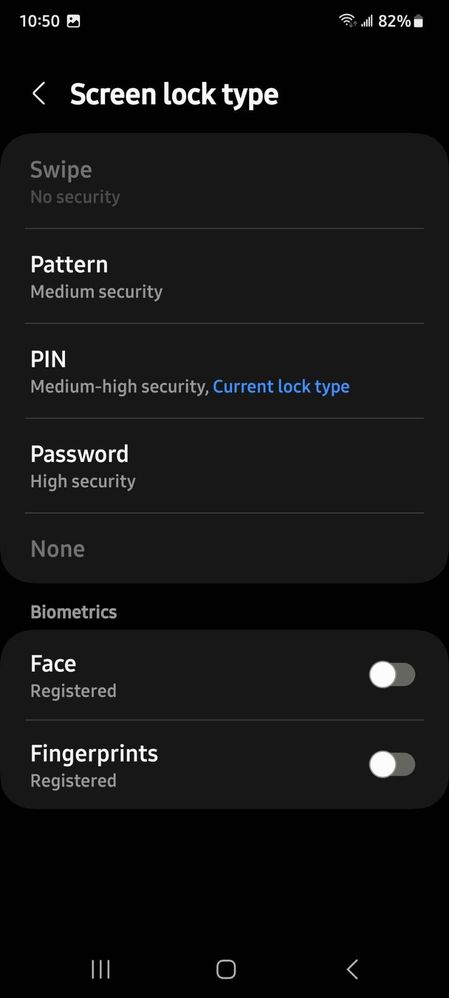 I have to remove my PIN lock feature before I send my S21 back in for upgrade.
I've gone into the menu for screen lock, and as you see above the "swipe" option is not clickable.
I've done a device restart, no change.
I've entered that menu from swiping up and clicking the settings icon as well as swiping down to get to same menu a different way with no result.
phone and chat support kicked me out as they are overloaded.
please help.
thanks much
This sometimes happens when you have admin app which requires certain characteristics in password. Again i am not sure.

but what you can try
go to settings > security and privacy > other security settings > Device admin apps > disable/uninstall apps and see if you can remove lock.


also make sure you remove all of your accounts from device before factory reset to remove FRP lock.
You have to remove PIN lock first, then Swipe option will available.