I ordered "S22Ultra 512Gb Sky Blue" on February 9th after 10 minutes phone dropped on the website. Also, the website says "for exclusive colours follow up to 4 weeks Delivery". By now, 6 weeks passed and I didn't receive any information about the delay, tracking number or Air Miles Points. When I contacted them, each time they just lie to me please wait 1 week more or 24-48 hours and more lies... Even a Live Chat agent closed the Ongoing chat to run off from my question.
An interesting fact is, What last time the Samsung Team sent to me: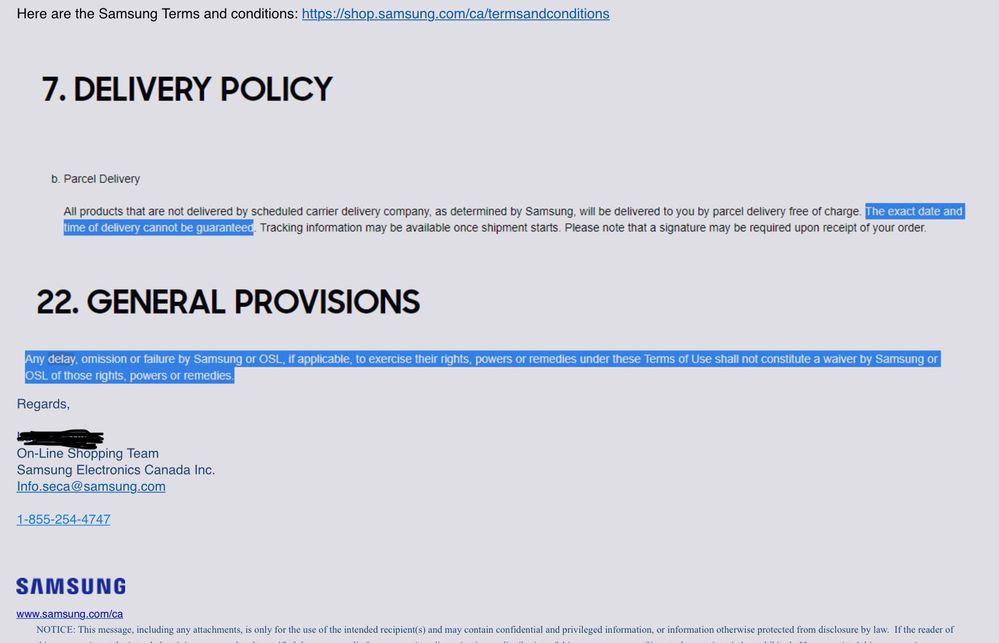 It means Samsung can easily lie to customers(by giving false advertising and wrong delivery date) and customers can not do anything!
40 days ago, Samsung charged me over $2k on the same day I ordered the phone and by now, sending me this email...
Is it fair?