Hello Members, we are on the brink of getting OneUI 5 for the S22 series!
Having said that, I recently noticed a camera flaw on the S22 Ultra whereby while you're taking a photo with the 10x zoom option and the subject is close (e.g. within arm's reach), the camera would take the photo with the 3x telephoto lens cropped in. This results in poorer image quality as expected from the 10x telephoto lens.
Seems like this is going to be addressed in the latest update according to this tweet by Ice Universe on Twitter! Also saw lots of users claiming that shutter lag has tremendously improved. I'm stoked!
What do you think of these improvements?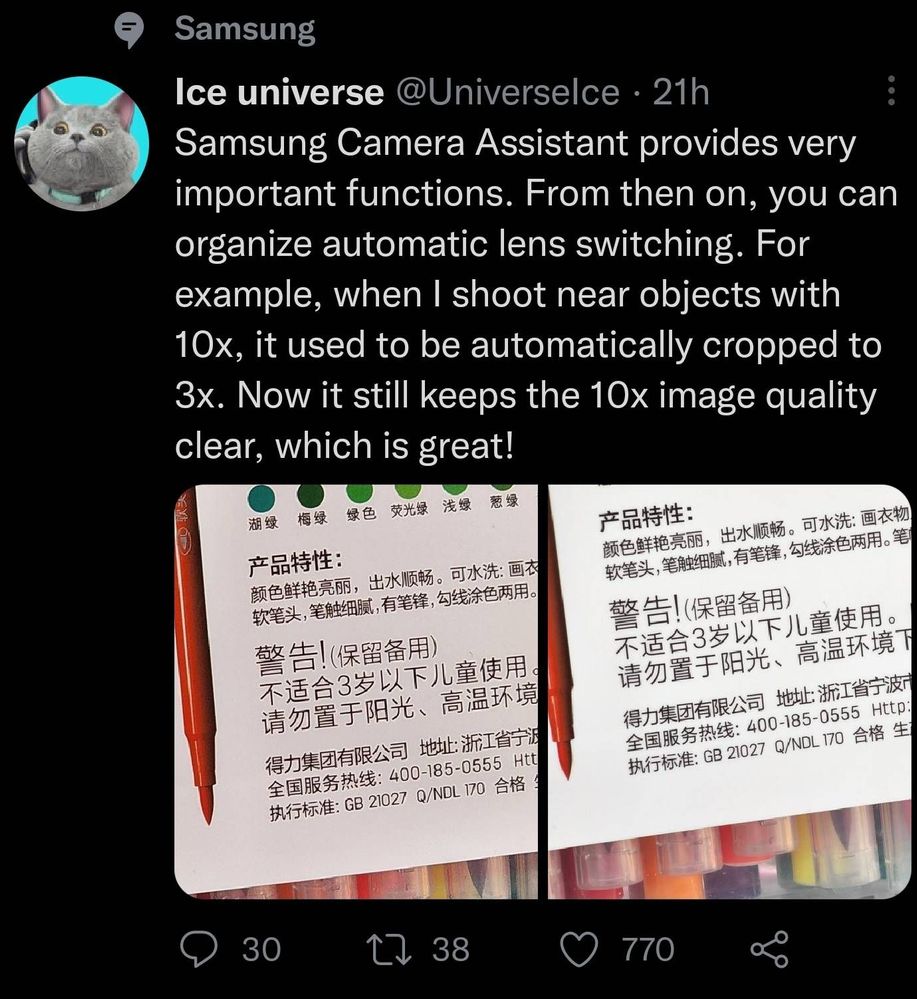 Tweet by Ice Universe addressing the issue I realized recently.