Here we go again. Last was my S8+ Black, S9+ Black, S10+ Prism White, S20+ Cloud Blue. Now its happening to my S22 Ultra Phantom Black. All suffers from paint chipping in tiny bits around the exposed areas, where a casing didn't cover completely. It is as if they were stabbed by needles or something sharp when in actual, nothing was able to come in contact with such areas. My S8+, S9+, S10+, Black, Blue or Chrome painted chassis, all would chip their paint in tiny bits around the headphone jack area, speaker and USB area, despite all were fitted into a casing from the very beginning of use. Headphone jacks and USB were plugged correctly everytime of use without touching the surrounding paint, yet the paint still chips away like pimples popping at random. Now this S22 Ultra Phantom Black 512GB suffers from chipped paint around the S Pen silo opening. Why oh why the paint used on Samsung flagships were so weak. When will you improve the paint composition. Or better yet, just leave it with exposed metal colour. Haiz....
😞
😞
😞
I guess more users would notice this sooner or later so here we go again as it is an issue that wasn't solved from the very beginning.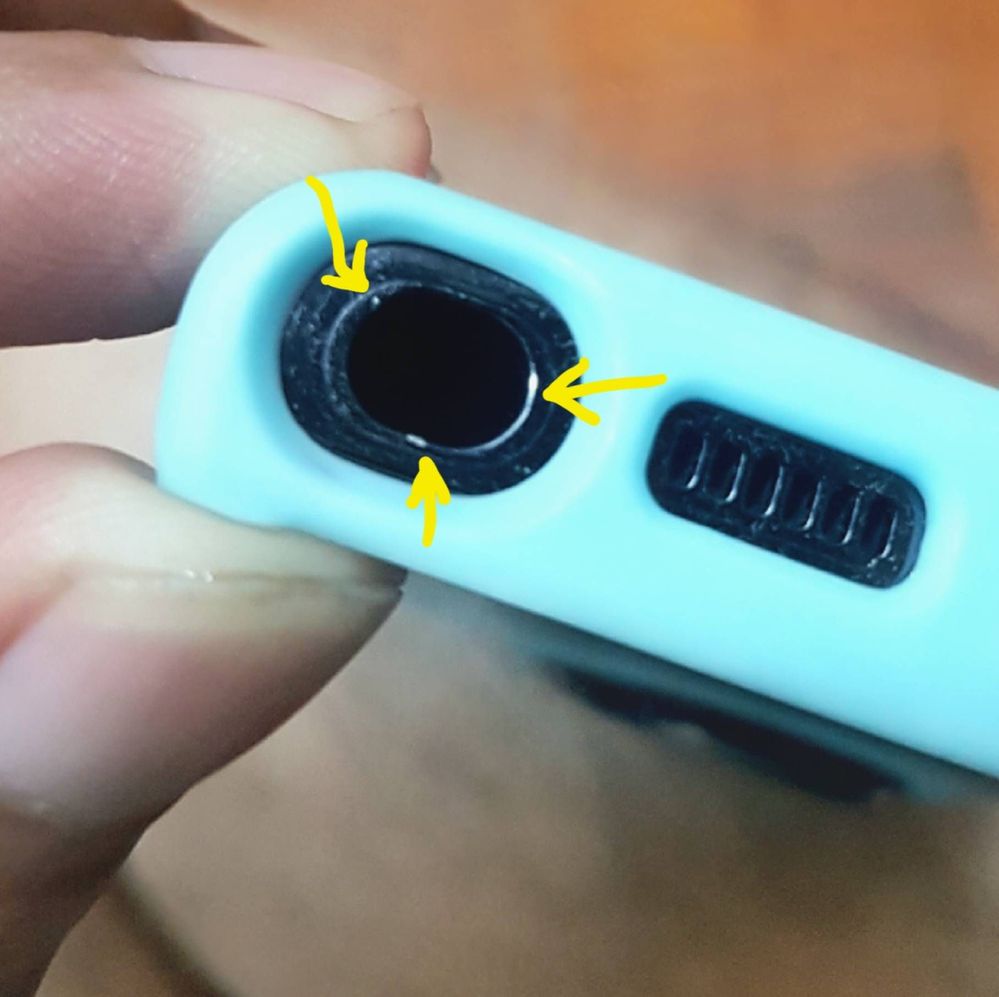 Started to chip away.