Options
Mark as New

Bookmark

Subscribe

Email to a Friend
why Instagram and Google services use so much battery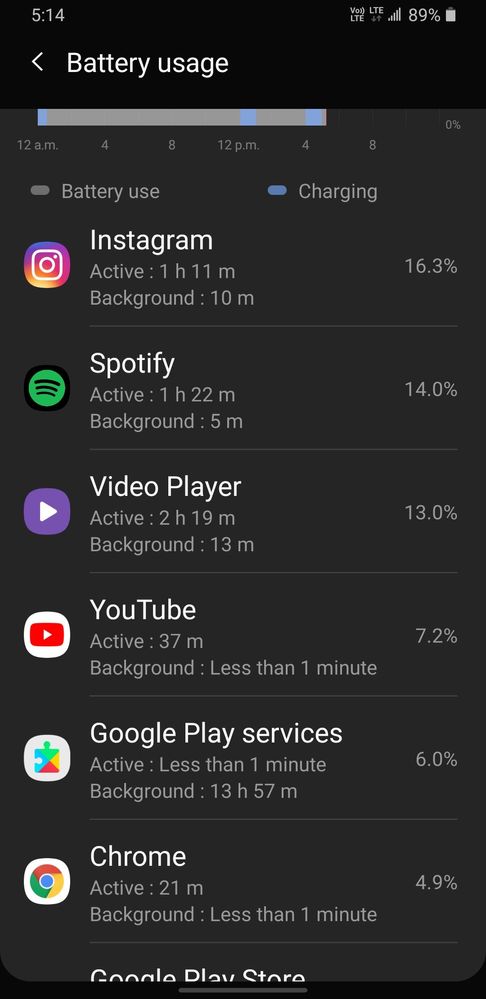 Options
Mark as New

Subscribe

Email to a Friend
I am having the same issues with the battery draining and same apps too!
Options
Mark as New

Subscribe

Email to a Friend
Hey @Aaron257,
Apps and background services keep your apps in check if your phone's battery is dying fast. Certain apps drain more battery than others. This means the apps are constantly operating in the background, using data, pulling your location, sending you notifications, and more.
So, it appears that those apps are operating in the background more frequently than other apps.