Jan 31st now and no Samsung Wallet update in Canada in my end yet.
Any1 else get anything?
They said late January...
Looks like it has started rolling out as India is on the list of countries getting the Samsung Wallet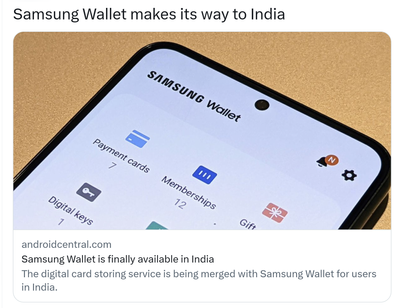 That is both a little surprising, and a little positive.
Surprising that India does not already have it, as India is one of the 7 countries that receives the Betas.
Positive, as India is one of the countries that is scheduled to START receiving Samsung Wallet, by the end of January.